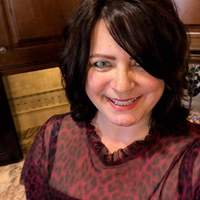 Angie Barwin
Key Business Manager
Woodbridge, VA
With a dream of becoming a designer at the age of 15 years old thanks to the renovation of her own home, Angie Barwin has accumulated a wealth of education and experience in the industry.
Graduating in 1993 with a degree in Interior Design from the Art Institute of Pittsburgh, her experience quickly grew from her work with an architectural firm, builder, and a big box store.
It was 2007 when Angie found that her passion lie in designing kitchens and bathrooms.  She loves the process of figuring out a client's wants and needs to transform their house into a home and sanctuary, with both beauty and function.  No challenge is too large or too small.
For Angie, it is personal. Forging friendships and working as a team with her clients to turn dreams into reality and to share in their joy and happiness. 
Request Consultation
Angie Barwin
ABarwin@reico.com
703 245-0233
3041 Golansky Boulevard
Woodbridge, VA 22192

Request Consultation