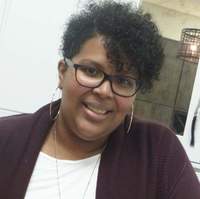 Anisha Anderson
Sales Manager
Raleigh, NC
Anisha Anderson came to Reico Kitchen & Bath in 2011 with over 7 years of experience, having joined the kitchen and bath industry in 2004.  Originally part of our Bethesda, MD showroom, she became part of our pioneering team in Raleigh, NC to help us establish the Reico name and reputation in this new market.  After many years working as a Project Coordinator managing every aspect of the project from Retail to Builder, Anisha moved into a Design and Key Business Manager role in 2018.  

For Anisha, the best part of being a Key Business Manager is that every day brings with it new challenges, opportunities and surprises.  Design is similar, always changing and challenging yourself to be open to to new ideas, concepts and views.  She loves it all, and looks forward to each client she meets with hoping to teach and learn from her clients at every step of the process.
When Anisha is not having fun in the office, she is enjoying her family, especially her two munchkins at home.
Request Consultation
Anisha Anderson
aanderson@reico.com
9195786643
2728 Capital Blvd
Raleigh, NC 27604

Request Consultation