Annie Maguire, Key Business Manager - Annapolis,MD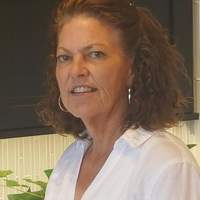 (410) 972-2586
150-T Jennifer Road
Annapolis, MD 21401

Part learned, part natural, the experience Annie Maguire brings to Reico Kitchen & Bath in her role as a Key Business Manager and Designer is a special one.  She honed her service-centered background from running her own service-oriented business for over 15 years, a business focused on meeting the needs of seniors who are aging-in-place, the idea of which came from working for years as an Activity Director at an Assisted Living community.
 
Two children in college prompted another decision, and a second career, working in kitchen design.  This second career as a designer was a perfect fit, allowing Annie to utilize her own natural skills working with people, being creative and providing a high level of customer service.  Being passionate about people and design allows her to create great relationships with her clients.  The reward she gets in seeing the final finished project and her happy clients only serves to further fuel her inspiration. 

When she finds a little free time, Annie sings in a Christian rock band at her church, where she has been actively involved for over 30 years.