Belinda Locke, Key Business Manager - Raleigh,NC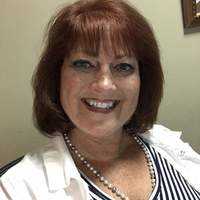 9199218007
2728 Capital Blvd
Raleigh, NC 27604

Belinda Locke found her true passion when she began her career in kitchen and bath design in 2010.  Her continuously growing knowledge of the industry is further complimented by over 20 years of customer service experience.  This experience has honed her ability to listen carefully to clients and effectively communicate with them throughout the entire process.  
Belinda loves working with a client and guiding them on the journey to acquiring their dream kitchen, bathroom, or other space.  Connecting with her clients to determine their wants and needs, she strives to create the perfect design that is both functional and aesthetically pleasing.  That gasp of delight or excitement from the client only serves to fuel her design passion.  
She relocated from the Charlotte area to the Raleigh area in May 2018 and joined Reico Kitchen & Bath as a Key Business Manager.  Her other passions include spending time with family and friends, cooking, home projects, volunteering, movies and cruising!