Brittany Samko, Key Business Manager - Richmond,VA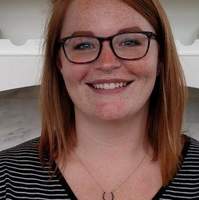 8042530160
2132 Tomlynn St
Richmond, VA 23230

With an interest in architecture and fine arts from a young age, Brittany Samko has always had an eye for design.  Her pursuit of a degree in Interior Design at Virginia Commonwealth University further inspired her passion and interest, allowing her to build a strong foundation as a Designer and Key Business Manager at Reico.  
Between studying Italian architecture in Florence, working in a community based design-build studio and even designing modern mailboxes and fences, Brittany appreciates all types of design.  She enjoys building relationships with clients, understanding the process from concept to completion, and working together to create inspiring and unique living spaces. From initial space planning to selecting cabinetry, countertops, lighting and tile, Brittany finds great joy in helping clients bring their vision to reality and creating a space that reflects their personality and lifestyle. 
As a Richmond native, Brittany enjoys exploring the River City and participating in local non-profit organizations, as well as spending time traveling, cooking, crafting and petting all the dogs she can find.