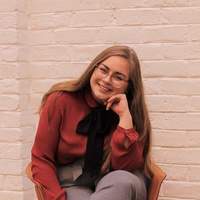 Carolina Maholik
Key Business Manager
Chantilly, VA
With a passion for places and people in those places, Carolina has always seen interior design as being the best way for her to combine her interests in arts with her skills in computer-aided design. Originally from South Jersey, Carolina is currently residing in Northern Virginia and returned to the Reico Chantilly team after having interned with them as a student in 2018. As a recent graduate of the University of Minnesota – Twin Cities in Minneapolis where she earned her Bachelors of Science in Interior Design in May of 2020, Carolina is working towards obtaining her NKBA certification as well as working towards her certification to be a Licensed Interior Designer.
Carolina is knowledgeable about current and past design trends, specializing in historical preservation and interior design history, which allows her to truly understand the design style of any project. Carolina is working toward her LEED certification and is happy to help guide customers towards design solutions that are both beautiful and functional, but also environmentally and economically sustainable. Her favorite part of designing is the ability to connect with people within their own homes and make meaningful connections through finished projects that live with the customers daily.
Request Consultation
Carolina Maholik
CMaholik@reico.com
703 245-8947
3856 Dulles South Court
Suite K
Chantilly, VA 20151

Request Consultation