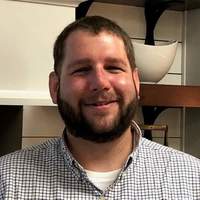 Casey Perkins
Key Business Manager
Raleigh, NC
Casey Perkins joined Reico Kitchen & Bath in 2020 with a wealth of kitchen and bath industry experience he began developing in 2009.  Starting his career as a countertop fabricator measuring and estimating countertops, Casey moved to the cabinet portion and began designing the complete space.  His hands on experience allows him to design kitchens and bathrooms that function well and maximize space.  
For Casey, the best part about his work is being able to meet new people and work on challenging projects.  Designing for new construction or remodeling can always present obstacles.  Being able to collaborate with clients and develop solutions that create successful projects that exceed client's expectations is very rewarding.  
When not designing kitchens, Casey loves to spend time with his wife and son.
Request Consultation
Casey Perkins
CPerkins@reico.com
919 578-6628
2728 Capital Blvd
Raleigh, NC 27604

Request Consultation