Dee Payne, Designer - Falls Church,VA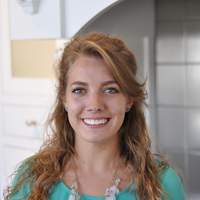 (703) 245-0007
7500-B Leesburg Pike
Falls Church, VA 22043

With a Bachelor's Degree in Interior Design from Marymount University, Dee joined the Reico team in 2014, immediately putting her experience studying color theory, space planning, and design guidelines to use. Her lifelong interest in home décor and fashion trends paired with the knowledge gained through her education allows her to create designs that speak to today's consumers.
As a Project Coordinator at Reico, Dee managed multiple projects from start to finish with a commitment to delivering excellent customer service. This commitment has helped her build and maintain strong relationships with clients as she has moved into the position of Designer.
To Dee, good design is a personal reflection of those who inhabit the space. She engages her clients to be part of the design process to ensure that their needs and wants are executed, resolving obstacles through functional and imaginative solutions and strong communication with her clients.