Elizabeth Davis, Key Business Manager - Chantilly,VA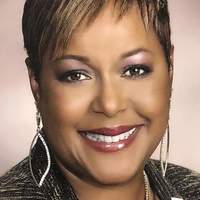 7032458985
3856 Dulles South Court
Suite K
Chantilly, VA 20151

Liz Davis joined the Reico Kitchen and Bath Team in early 2018 as a Project Coordinator, bringing with her a keen eye for detail and a wealth of experience in Sales and Customer Service that she has continued to develop and improve on since 1994.  These characteristics allowed her to quickly transition into her current role of Key Business Manager.


Liz is very customer focused and is attentive to the needs of her customers.  She knows that success is measured by her customer's satisfaction and this can only be achieved by understanding the customer's needs and designing solutions to meet those needs.


Every customer wants their newly designed kitchen and bath to be functional and yet reflect their character and style. Liz's unique ability to tease out her customer's requirements for style, form and function and infuse those requirements into a kitchen and bath design wins over the satisfaction of her customers time and time again. Whether your choice in style is traditional, contemporary or transitional, she will design to your needs, creating a design that will always win you over.