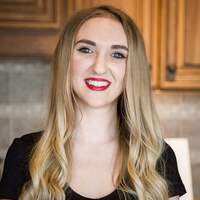 Jennifer Denham
Designer
White Plains, MD
A graduate of the Maryland Institute College of Art in Baltimore with a Bachelor's Degree in Fine Art, Jen Denham has a vast knowledge of the arts, including painting, drawing, and sculpture. After graduating from college, she began working full time as a design assistant focusing on kitchens and bathrooms. Jen was actively involved in creating full scale kitchen and bath renovations.
Joining Reico in 2016 as a full time designer, Jen's interdisciplinary arts background influences every aspect of her work and relationships with clients. She loves to problem solve, taking the daunting task of sorting through various materials and colors while simplifying the decision making the process for her clients. She has had experience working with coordinating cabinets, countertops and even navigating the vast world of tile.
Jen always works to find the best balance for the client, working within your budget and style to bring your new kitchen or bathroom dream to life. By understanding the fundamentals of design, combined with her patient and positive attitude, she loves finding creative ways to help everyone who walks through Reico's doors.
Request Consultation
Jennifer Denham
JDenham@reico.com
3018852188
4384 Crain Hwy
White Plains, MD 20695

Request Consultation