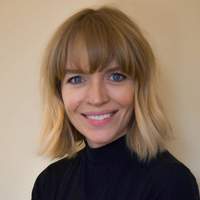 Katelyn Marinelli
Design Support
Charlottesville, VA
Katelyn found her passion for design at a very young age.  She was able to pursue and really hone in on developing that passion by studying Residential Design at Virginia Tech. In 2012, she joined the Reico team as a Project Coordinator.  This role helped shape her understanding of the inner workings and details of kitchen and bath design, and ultimately led to her transition into a Designer position in 2019.
For Katelyn, she loves a challenging space and wants to create a one-of-a-kind environment that will stand the test of time. Her goal is to make every space feel as unique as the people living in them! To stay on top of the latest trends and products on the market, she is constantly immersing herself in interior design magazines, blogs, and websites.
During her down time, Katelyn spends time at home with her husband, three sweet babies, and Goose, the family golden retriever.
Request Consultation
Katelyn Marinelli
kmarinelli@reico.com
4349233174
2422 Richmond Rd
Charlottesville, VA 22911

Request Consultation