Kenny Pisani, Key Business Manager - Charlotte,NC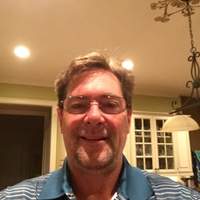 (984) 222-6290
214 W Tremont Ave
Suite 102
Charlotte, NC 28203

With years of experience in the Cabinet industry dating back to the late '90's, Ken Pisani brings a wealth of knowledge, experience and passion to his role as Key Business Manager and Designer for Reico Kitchen and Bath.  

Ken has a Business Administration degree from Dean Junior College in Franklin, Massachusetts.  He started in 1998, learning the industry as a cabinet installer for homeowners and commercial businesses.  As his knowledge grew, designing and managing remodeling projects from start to finish and seeing the results of his hard work only served to further develop his passion for the industry.  Ken takes great pride in working with clients.  He has the ability to listen to their ideas and use them to create well thought out designs that bring joy and added value to their property for years to come.

When not designing and managing projects, Ken's other passions include sailing, cooking "gourmet" meals and spending time with family and friends.