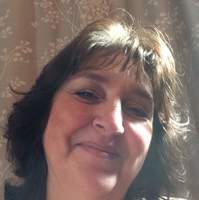 Linda Nielsen
Designer
Millsboro, DE
With over 30 years of experience in the design, building and sales of custom modular homes, Linda Nielsen continues to do what she loves and love what she does. As part of the Millsboro, DE Reico Kitchen & Bath team, her energy and passion is dedicated to understanding her clients' needs and budget to create the best combinations of products and design. 

For Linda, it is all about getting her clients to open up.  Sharing how you use your kitchen, how the sunlight comes in and at what time of day, the size of your family.  Do you have pet?  Is it an open space?  Do you envision a crisp, white kitchen or do you prefer the warmth of a stained finish?  By understanding what you like and what you want, the collaboration has begun to create your perfect space!

Linda and her husband, Fred have been empty nesters for 2 years now.  While their blended family is spread out from Ohio to Florida, their fur babies (2 dogs and 3 cats) keep them busy.  They love to antique. 

Stop by today to say hello and let's see what we can to do to inspire you on your next project.
Request Consultation
Linda Nielsen
LNielsen@reico.com
4109120370
28412 DuPont Blvd
Millsboro, DE 19966

Request Consultation