Lorrie Somerville, Designer - Elkridge,MD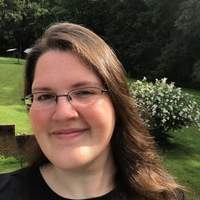 4103793314
6600 Business Pkwy
Elkridge, MD 21075

Lorrie Somerville joined Reico Kitchen and Bath in 2015, bringing with her a Bachelor's of Science degree in Interior Design built on a foundation of knowledge developed within the Interior Design department at East Carolina University.   

Starting out as a Project Coordinator at Reico Kitchen & Bath allowed Lorrie to learn every aspect of the design and remodeling process as she managed multiple projects and assisted in coordinating their successful completion.  It served to reinforce what she already knew, how communication, attention to detail and being organized are all critical elements to ensure jobs run smoothly.   

As a Designer, Lorrie enjoys making a personal connection with each and every customer she works with, joining in on the excitement of her client's journey from the beginning all the way through to when the final transformation takes place.  Nothing pleases her more than making her customer's dream design come true.  

In her spare time, Lorrie enjoys spending time with her family and remodeling her 1927 home.