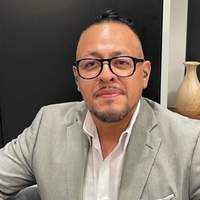 Marco Delgado
Key Business Manager
Falls Church, VA
Marco Delgado joined Reico Kitchen & Bath in 2023 as a Key Business Manager, bringing a wealth of industry experience dating back to 2007.  Starting out as a millwork specialist for a Maryland cabinet fabrication company before joining a Virginia design firm, Marco quickly learned the business and discovered a passion for the structural designs and esthetic enhancements of home remodeling.
With a penchant for learning and finding imaginative design solutions, Marco loves creating spaces that can be used with ease. His strong work ethic and keen eye for detail set enables him to develop efficient designs that align with the needs and wants of his clients. It is his goal is to create a great experience for his client and make their vision a reality.
When not designing, Marco enjoys time with his family as well as exercise, music and being outdoors.
Request Consultation
Marco Delgado
mdelgado@reico.com
703 245-0007
1224 West Broad Street
Birch & Broad
Falls Church, VA 22046

Request Consultation