Michael Hamilton, Key Business Manager - Springfield,VA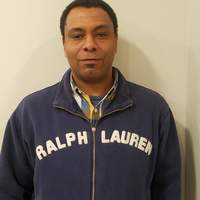 (703) 245-8904
6790 Commercial Drive
Springfield, VA 22151

After receiving a B.S. degree from East Carolina University in 1998, Mike's first job was working for a local Class A contractor painting houses.  After spending the better part of a year doing this and briefly unloading trucks for a local cabinet distributor, he headed to Chicago with the intention of attending law school.  As is life, things do not always happen as planned.  Home sick and tired of the Midwest winters while working as a tax analyst for one of the largest banks in Chicago, he headed back to Virginia to start a new career.
Recognizing he had been in and out of the remodeling industry throughout his young life, he saw his passion come together... the simplicity and mechanical aspects, of working with your hands, to create something unique, from your imagination.  With this new vision, in 2002 Mike took an Account Management position with the same cabinet distributor where he had worked many years before.  He has been involved in many facets of the kitchen and bath industry ever since, from commercial and multi-family projects to large builders and custom homes.  
Mike approaches every project with fresh eyes and the same zeal that led him to become a published poet in his youth and a "Shade Tree Mechanic" in the present day.  With a detailed knowledge of the installation process and a penchant for thinking "outside of the box" he is always grateful for the chance to be part of his clients' story and a sounding board for ideas to help create idyllic spaces and lasting memories.