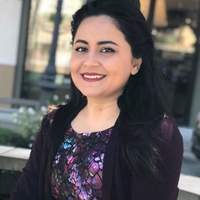 Sepi Zanjani
Key Business Manager
Falls Church, VA
Trained originally as a civil engineer, Sepi transitioned to a career focusing on home and business remodeling in 2015. Starting as a designer and space planner for a private firm in Northern Virginia, Sepi became involved in numerous projects including several recognized by National Association of the Remodeling Industry (NARI).  She moved to Louisiana in 2016 where she had the opportunity to work with a large retail company assisting hundreds of clients affected by the catastrophic floods in the Baton Rouge area to remodel their kitchens and baths. This experience provided Sepi the opportunity to work with a wide variety of clients, including many who had not planned or prepared for a major renovation.  It also set the stage for her to serve as a private consultant in kitchen and bath remodeling industry.  

Sepi moved back to Virginia in late 2018 where she joined the Reico team as a Designer and Key Business Manager. She brings with her a strong worth ethic, a keen sense of design and a commitment to providing highly personalized and dedicated service that results in innovative and cost-effective remodeling solutions for her clients. Renovating a home can be a challenging process. By working with Sepi, she hopes to share her experience to help clients avoid common pitfalls and achieve their ideal dream home design.
Request Consultation
Sepi Zanjani
SZanjani@reico.com
7032450002
1224 West Broad Street
Birch & Broad
Falls Church, VA 22046

Request Consultation