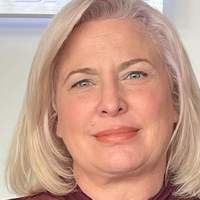 Shelley Harbin
Designer
Charlotte, NC
With a career in the design industry that began in 1998, Shelley Harbin rejoined Reico Kitchen & Bath in 2022 as a Designer.  
A Certified Kitchen Designer (CKD) and Certified Bathroom Designer (CBD) as accredited by the National Kitchen & Bath Association (NKBA), Shelley's goal is a creative experience for her clients where anything is possible!  Each client is unique.  She loves the challenge of taking their energy and goals to create a beautiful and functional design.  It is her passion to have fun and help her clients enjoy every step of the remodel process. 
When not designing, Shelley enjoys meditation and long walks.
Request Consultation
Shelley Harbin
sharbin@reico.com
984 222-6292
214 W Tremont Ave
Suite 102
Charlotte, NC 28203

Request Consultation