Tyl Thomas, Key Business Manager - Williamsburg,VA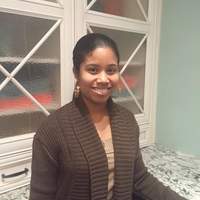 7575644829
800 E Rochambeau Dr
Williamsburg, VA 23188

Tyl Thomas has been working in the kitchen and bath design field since 2007.
Designing for the home has always been a passion for Tyl, even before graduating from Virginia Tech with a degree in Apparel, Housing and Resource Management with a concentration in Kitchen and Bath Design. Some additional experience in Interior Design broadens her expertise even further to allow her to help her clients select finishes and cover every aspect of a full kitchen or bathroom remodel. In 2015, Tyl was recognized as one of the NKBA's "30 under 30", which highlights 30 outstanding young professionals in the kitchen and bath industry throughout the U.S. and Canada.
Tyl can efficiently design for any type of client from builders to homeowners, big budgets or small budgets. Her clients enjoy her extensive product and design knowledge, responsiveness and patience as they take on some of the biggest purchases of their lifetime.
For Tyl, the best part of her work is seeing the finished result of a clients' kitchen or bathroom from its beginning stages and their joy and satisfaction in the result.
In her downtime, Tyl enjoys spending time with her family, watching movies, doing home projects and travelling.