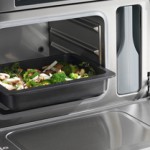 Miele Steam Oven
It was perfect. A table for two. Soft music. Candle light and…..my new steam oven?
Long associated with only being appropriate for steaming vegetables, this versatile kitchen appliance does a lot! Independent testing has shown that cooking with a steam oven will retain more vitamins, minerals and nutrients than if you prepared via conventional oven or stove top methods. And with no added fats such as butter or oils, cooking with a steam oven helps your family to eat and feel better.
My own "steamy" encounter involved Cajun shrimp quinoa, spaghetti squash and apple pie. The protective layers of steam from a steam oven not only lock in nutrients, they also lock in the unique tastes of each food, eliminating any transfer of flavors. If I had not seen (and tasted) it myself I would not have believed I could cook fish and pie in the same kitchen appliance!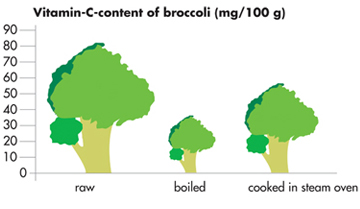 Roughly the size of a large microwave, a steam oven can easily go anywhere in your kitchen. Models, such as the ones from Miele, do not require a plumbing connection. A kettle like vessel holds the water and allows steam to come out from it when cooking. A steam oven can also be use defrost or reheat food as well.
I'm already thinking about our second date….