Need cabinets now? Reico Express.
We know your time is important. That value, speed and service are critical to getting products so you can start and finish on schedule.
When you need cabinets now, you need cabinets NOW.
You want in stock cabinets that are assembled too. Why waste your time assembling cabinets yourself, or even worse, at an empty warehouse that you have to wait 2-3 weeks or more for in stock cabinets. When you need cabinets now, choose Reico Express.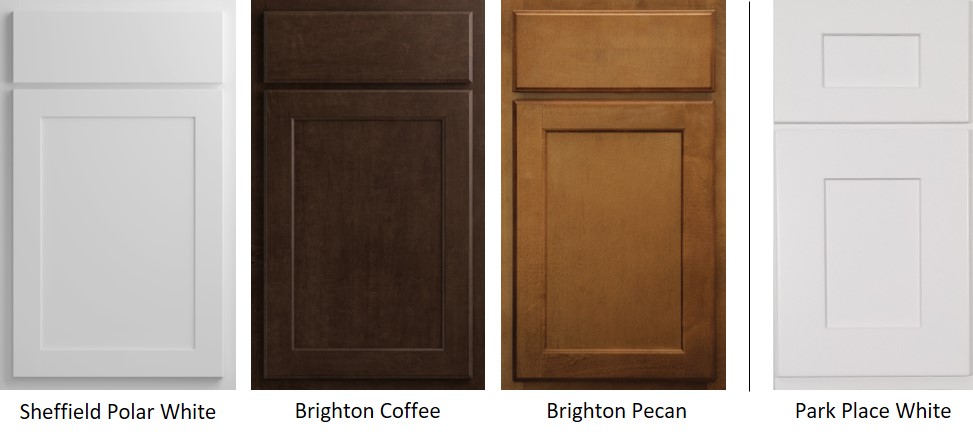 In stock cabinets that are actually in stock.
Need a stock white shaker cabinet for your kitchen or bathroom? Choose that door style from 4 in stock door styles assembled and ready for same day pick up in Elkridge, MD or to schedule delivery. Or visit our Raleigh, NC location for Park Place White in stock (view Raleigh stock here).
When you need assembled, in stock cabinets now, Reico Express offers two options in white cabinets in stock for you to choose from.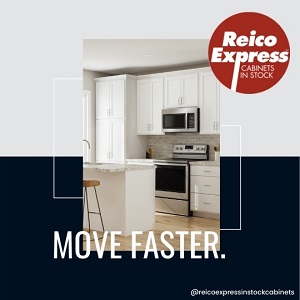 Maybe you need more of a honey tone, or you prefer a darker, espresso colored finish. Reico Express offers them both, in Pecan and Coffee, assembled and in stock.
When you need cabinets now, you also need a design that works with the cabinets in stock. View our Elkridge, MD list of in stock cabinets from Smart Cabinetry and Green Forest Cabinetry.
More focused on the bathroom? Our Elkridge, MD warehouse list of in stock vanity cabinets only will help you find the bathroom cabinets you need faster, with two additional grey finishes to give you even more options for in stock cabinets.
Provide the measurements for your kitchen or bathroom project and we will create a design that works with the Reico Express cabinets in stock. Then place your stock cabinet order!
Save your time, and your money.
We know that when your time is money, you don't only need cabinets now. You need a partner you can trust to:
Create a design that works for your project or client.
Send you delivery notifications so you do not waste your day or any time waiting around for a delivery.
Deliver products into the home and organize them so you can get to work faster.
At Reico, we understand the value of speed, service and being a trusted business partner. Since 1952, we have built our success on creating experiences that help you and your business grow.
And when you need cabinets now, you often need other products just as fast to complete your project. In addition to in stock kitchen cabinets and in stock bathroom cabinets, we also offer these products in stock: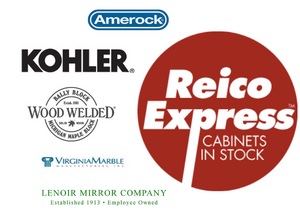 When you need cabinets now. Reico Express.
Not every project is that full dream remodel, or even a kitchen or bathroom for that matter. But that does not mean it is any less important to you or that you have any more time to get it done. You need a vanity cabinet to complete a small bathroom project over the weekend. Or maybe you want to move quickly on a kitchen remodel without spending a lot of time and money. Maybe it is a laundry room or a garage where you want more storage. When you need cabinets now, Reico Express saves you time and money.
Contact your Reico Representative today or our Call Center at 1-703-245-8934
for questions or to check current inventory and place your order.
*Certain area restrictions may impact actual date of delivery. Ask your Reico representative for details.