The kitchen remodeling question everyone wants to know...
How much is this going to cost? When it comes to determining kitchen remodeling costs, the general rule of thumb is that you should expect to spend between 5% to 10% of the current value of your home. But ultimately, how much you spend on your kitchen remodeling project is completely up to you.
Ask yourself "why are you remodeling"…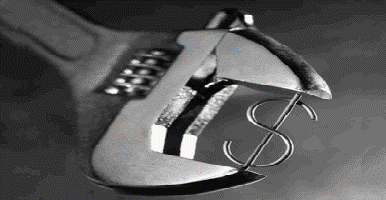 I'm selling the home. You may want to consider spending closer to 5% (or less) on your kitchen remodeling project to make sure you re-coup any investment. (Trying to move fast to sell? Visit our In Stock page for cabinets, vanity tops and more available for quick delivery!)
It's my dream kitchen. Spending 10% on your kitchen remodeling project may or may not be enough to get you the kitchen of your dreams. Consider your investment, especially if you see yourself there for another 15-20 years.
If you don't think you can zero in on a budget for your own kitchen remodeling project, don't worry. We have resources to help you start to get an idea.
Looking for kitchen cabinet costs or kitchen remodeling costs? Check out our 12'x12' kitchen cost comparison for an at a glance look at kitchen cabinet costs as well as cost ideas for appliances and countertops.
You can also try our Quick Estimator and get a ballpark estimate of your kitchen remodeling project. If neither do the trick, just follow to the next page for a basic list of questions about budgeting for kitchen that you might find useful. Too overwhelmed? Then just contact us and we will be glad to help!
We also offer a convenient, same-as-cash financing option for you to consider as a way to pay for your new kitchen. Click here for more information.