The budgeting question everyone wants to know...
How much is this going to cost? Regardless of how excited we are, many of our thoughts about remodeling come back to the same question every time. How much? How much does a kitchen remodel cost? How much does a bathroom remodel cost?
Generally speaking, determining remodeling costs is often guided by the value of your home. Most will say that you should expect to spend between 5% to 10% of the current value of your home, and that will certain vary by the room you decide to remodel. But ultimately, how much you spend on your remodeling project is completely up to you. Even spending over 10% on your remodeling project may or may not be enough to get you the kitchen or bathroom of your dreams.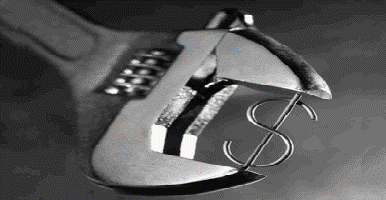 Why are you remodeling? Consider your investment. Is it because this is the dream home you want to retire in? Or is it to maximize the resale value of? Both are good reasons but have very different cost motivations. Maybe time is a factor, in which case you may want to check out our In Stock page for cabinets, vanity tops and more available for quick delivery!
According to National Kitchen & Bath Association (NKBA), studies show that cabinets and hardware make up close to a third of your total cost (29%), followed by installation, appliance and countertops. Read our blog "The 3 things that have the biggest impact on your kitchen remodel cost" for more in depth information.
For bathroom remodeling, NKBA studies show that installation (20%) is the largest cost from the project, followed closely by cabinets and hardware, fixtures, faucets and plumbing.
Are you ready to try and zero in on a budget for your own remodeling project? We have resources to help you start to get an idea for both kitchens and bathrooms. Check out our kitchen budgeting page or go to our bathroom budgeting page to see the questions you should be asking to help you start to form your own budget and project scope.
We also offer a convenient, same-as-cash financing option for you to consider as a way to pay for your new kitchen. Click here for more information.