We understand the value of being a good business partner.
Since 1952, Reico Kitchen & Bath has been serving contractors and trade professionals in a manner that has made us the preferred partner of kitchen and bath professionals. A fully bondable company, Reico Kitchen & Bath has 23 locations covering Virginia, Maryland, Delaware, North Carolina, Pennsylvania and the surrounding areas. We deliver approximately 13,000 kitchens a year along with thousands more bathrooms with an Operations team that is best in class in the industry and beyond.
Besides being experts in design, job management and logistics, Reico Kitchen & Bath is best known for providing the highest quality of customer service to the trades. It is our goal to have every customer recommend us. By closely managing the process, we raise expectations to build strong partnerships with our trade customers to help them grow their business and their revenue.
Here are some examples of the Reico difference:
• In Stock Cabinets and Products
• One-Stop Shopping for you and your clients
• Design support
• Expert Job Management
• Delivery Notification
• Trade Partner Program
• Installation opportunities
In Stock Cabinets and Products
When time matters and you need cabinets assembled and in stock, our Reico Express line of cabinets in stock and other products in stock will help you move faster. Choose from four door styles and three finishes from Green Forest Cabinetry and Smart Cabinetry for kitchen cabinets with additional finish options for bathroom vanity cabinets. Plus find in stock products in the form of Kohler fixtures and sinks, Virginia Marble vanity tops, cabinet hardware from Amerock and Hardware Resources and more.
Trust Reico Kitchen & Bath to create a design that works for you and your client with in stock Reico Express products.
One-Stop Shopping for you and your clients
You need one place to go to and or take your clients to make product selections. Reico Kitchen & Bath is your one-stop shopping partner for kitchen and bathrooms projects of every size, scope and budget. At Reico Kitchen & Bath, we are committed to offering you the best brands in the kitchen and bath industry. Offering cabinets, countertops and appliances is only the beginning. Select sinks and fixtures, cabinet hardware, backsplashes, flooring. Recognized brands in every category, including Merillat, Ultracraft, Greenfield, Miele, KitchenAid, Maytag, Kohler, Cambria, Silestone and Q are only the beginning of the variety Reico offers.
Do not waste valuable time going around to multiple places. We can even meet with your clients directly at your direction to save you even more time while continuing to move the project forward.
Design Support and Expert Job Management
Collectively, our people bring you over 1500 years of bathroom and kitchen design experience to handle all of your design needs, from full custom design support to creating a layout that works with our in stock cabinet options. That experience and attention to detail starts with the design process and continues throughout the entire project. From our sales teams to our operations teams, from design and bidding to delivery, installation and project completion, our Reico Kitchen & Bath team is committed to making sure your project will be run professionally from start to finish all while reflecting the professionalism of your own business.
World Class Delivery Service
We have to have the best people and processes to provide you for your project.
This includes our delivery system, which will change the way you plan your day. It is designed to help you get work done without waiting around all day for your delivery to arrive. With our Reico Kitchen & Bath delivery notification service, it notifies you of delivery the night before with a 3-hour window, the morning of with a 2-hour window and a final notification within one hour of your delivery so you are always clear on when to expect your products.
Our off the truck delivery process ensures you have a well-organized distribution of products to easily pull the proper material for more efficient installation. Materials are carefully lined up with labels all facing outwards, making finding what you are looking for faster. We think of the little things to help make your life easier.
Trade Partner Program
The Reico Kitchen & Bath Trade Partner Program is designed to save you time, grow your business and increase your profitability. Through this partnership, Reico Kitchen & Bath will:
• work with your clients to understand needs, make selections, develop and finalize designs
• quote and sell the project with profit built in for your business
• allow your client to buy directly from Reico, taking financial burden off you while still adding to your bottom line
• allow you to focus on bringing in new clients and work on your existing projects.
Reico Kitchen & Bath has developed guidelines based on product categories, allowing for a rebate back to you based on Reico's retail selling price to all product categories with the exception of appliances, countertops and tile. These guidelines are based on our history of working with Contractors and understanding where pricing needs to be to successfully land projects. All of this handled by Reico while you go out and build your business.
Installation opportunities
Working with Reico Kitchen & Bath is more than just being able to purchase the cabinets and products you need for kitchens and bathrooms. It is also an opportunity to work with us doing installations. From retail work to new construction, there are numerous opportunities to consider to help you and your business bring in new revenue, lower your own operating costs and focus on projects brought to you. Let us help your business grow in new ways with installation opportunities on projects across all of our 23 showrooms.
Interested in becoming an installer for Reico Kitchen & Bath?
Click here now to complete our Installer Interest form!
The preferred choice of Kitchen & Bath Trade Professionals
At Reico Kitchen & Bath, we understand the value of being a good business partner. Our success is built through helping improve the experience our trade customers and helping their business grow.
Working with our trade clients, we have created valuable business resources and processes that successfully manage your schedule, coordinating products, delivery, installation and service for your business.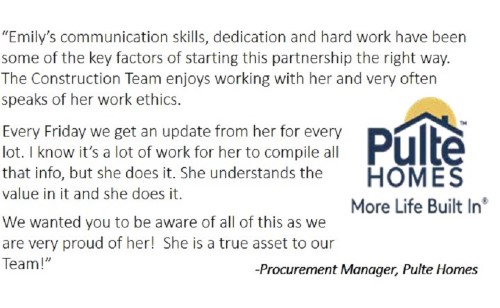 Take the next step.
Let's meet to discuss your business and how Reico Kitchen & Bath can be the solution you have been looking for. Visit our Locations page now to find the Reico Showroom nearest you to call, schedule a meeting or to just stop by.