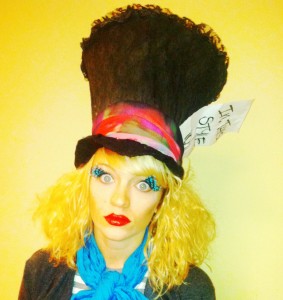 2012 Reico Halloween Costume Contest Winner
"Do you think I've gone round the bend?" - The Mad Hatter...or a client researching & trying to figure out what to do for their kitchen & bathroom remodeling project
"I'm afraid so. You're mad, bonkers, completely off your head. But I'll tell you a secret. All the best people are." - Alice...or possibly the first kitchen or bathroom designer you speak to!
Kitchen & Bathroom remodeling can make people go a little bonkers sometimes. With all the choices for kitchens and bathrooms - cabinets, countertops, appliances, flooring, sinks, faucets, hardware, lighting (shall I go on...), it can't help but feel like a bit of madness.
So slow down. Take a breath. Remember, you're one of the great ones! Take time and figure out where you want to go, because like the Chesire Cat said, when you don't then it doesn't matter where you go.
Or just ask Reico Kitchen & Bath. It's our job to figure out exactly where you want to go with your kitchen or bathroom project.
Happy Halloween!