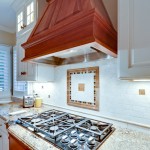 There is so much to consider once you decide you are ready to remodel your kitchen.  Choices in kitchen cabinets, kitchen appliances, kitchen countertops, kitchen sinks, faucets and more!  Then you are looking at kitchen design styles and kitchen design trends from magazine, on smart phones and tablets, or on TV.  It can be overwhelming!
Take a breath!  Here are 2 ways to get started!  One way is to gather "inspiration" for your kitchen remodel.  Cut out pictures of great kitchen designs, create boards on Pinterest of kitchen trends you like, save workbooks on Houzz of kitchen cabinets and kitchen styles.  You will start to see your own style or theme develop from what you collect.
The other way to get started on your kitchen remodel is to jump right in and start making selections.  Sometimes we just don't want to wait ! In those situations, it has been our experience that you should start with making appliance selections first for your kitchen remodel.  Identifying appliances early in the kitchen remodel process ensures that the kitchen cabinets and entire kitchen design works seamlessly with the kitchen appliances you have selected.  Even if you find inspirational ideas for your kitchen remodel first, we will still recommend that when you are ready to make selections for your kitchen remodel that you start by selecting your appliances!