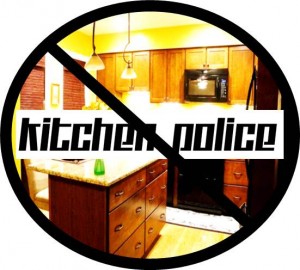 It's your kitchen!
It's your kitchen. If you want to put your knobs in the center of the cabinet door that's your prerogative. I don't think it will look too good but I'm not going to live there. Neither is your designer, contractor, architect, cousin, neighbor, friend or anyone else you are looking to for advice.
That said, I'm not advocating for you to ignore them completely. You do need to listen to your designer, contractor or architect as it relates to safety issues. You also want to pay special attention to your designer's take on where the key kitchen elements – appliances and sinks – are placed. They do know what is best there and can guide you in creating the most user friendly kitchen ever.
So...go ahead and make your kitchen YOURS!
By LindaRose Payne