How do our 5 senses connect with today's bathroom design trends? Hear, Smell, Taste, Feel and "See" it for yourself: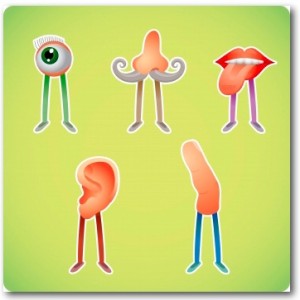 See - LED light faucets that change color as water temperature changes, motion sense lighting and lit up toe kicks keeps everything easily visible
Feel - The warmth of heated floors under your feet and heated towels from a warming drawer or heated towel bar
Taste - Built in under counter refrigerators and coffee makers bring beverages right to you
Smell - (See above AND insert smell of freshly brewed coffee one cup at a time)
Hear - The gentle hiss of a steam shower or rush of an air bath and the toilet flushing as you walk away from a hands free toilet flush
There are so many options to delight the senses. Which bathroom design trends delight yours?
By Jim Grace