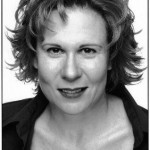 Now you know the secret...it's up to you!
One of the questions I get asked most often is, "Where do I start?"
With a kitchen remodel or a bath remodel there are so many elements to coordinate it can be a challenge to find your starting point. Do you choose the cabinetry first or is the countertop more important? Is the tile a good place to start or should I begin with the appliances, the wall color, the floor??
The best thing to do is think about what is the most important element to you and start there. If your appliances are going to be the stars of your kitchen choose them first. If the cabinetry will be front and center work on that before you do the countertop. You can design your entire master bath around the faucet you love.
So now you know the secret...there is no right or wrong. It's all up to you!
By LindaRose Payne