Whether you are overwhelmed, overcharged or just over doing with kitchen remodeling ideas, the first real question we ask ourselves once the "dust" of ideas settles is "how much is this going to cost me?". We hear that a lot, and while we can't estimate every cost up front, we've created a handy and simple to use kitchen estimator to help give you that early ballpark feel for what a large portion of your kitchen remodeling project could cost.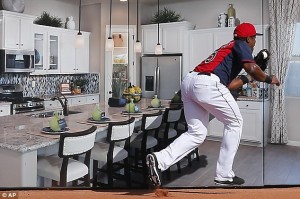 Before you get to that part though, it is important to consider a few things. A general rule of thumb in kitchen remodeling is that kitchen remodeling costs should be 5% to 10% of your home's value. On a $400,000 home this would create a ballpark of between $20k at the 5% mark to upwards of $40k at the 10% mark. Could you do it for more…or less? Absolutely! A key determinant of that may be how long you plan to stay in your home. This can be an important barometer for how much you should spend on a kitchen remodeling project. Are you looking to update it for future resale value or will this be the kitchen you hope to grow old with?
Reico's kitchen estimator can help you gauge kitchen remodeling costs in 3 key areas of the kitchen: cabinets, countertops and appliances. By entering the linear feet of your kitchen, the kitchen estimator will help you determine costs based on the level of product you are looking for in each category (not sure how to get the linear feet? We can help you with that too – check out our How to Measure Your Kitchen video). You will still need to consider other items for your kitchen remodeling project, including but not limited to sinks, faucets and hardware, as well as lighting and flooring depending on how big a scope you want your project to have. And while we wish we could include an estimate on installation and labor, our experience in thousands of homes and projects has taught us that you have to see it to properly estimate it.
So…before you get too overwhelmed, use our kitchen estimator to help get in the "ballpark" of costs for your kitchen remodeling project.
By Jim Grace