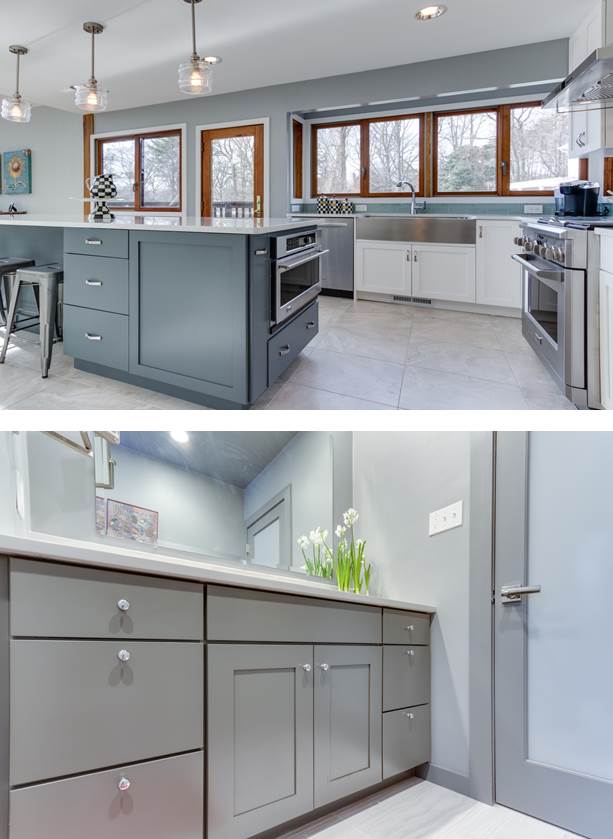 The "colors" of winter warm spaces without the Polar Vortex's chill
If you are like me, you have had enough of this year's winter…cold, snow, sleet, cold, snow, freezing rain, snow, cold, sleet, snow, cold, cold, cold. You're feeling it, right?
But this winter could turn out to be the tipping point for many people when it comes to deciding to remodel their kitchen or bathroom. Think of all the extra time we are spending in our kitchens and bathrooms! Looking over the cabinets, countertop, and appliances again and again and imagining something better. And with the popularity of white and off-white finishes in the kitchen and bath who needs the Houzz's and Pinterest's of the world when this season offers its' endless subliminal advertising of winter whites? Even the greyest of clouds offers a glimpse of inspiration into what could be a great cabinet or countertop color in a new kitchen or bathroom.
So maybe it's time we all start warming up to the ideas that are (often) falling right in front of you. Spring is around the corner and with it comes the start of something new.
Are you thinking what I'm thinking?
By Jim Grace