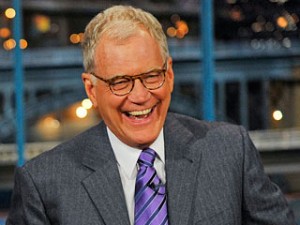 And now for my top 10 list of kitchen remodeling ideas...
The big entertainment news last week was that David Letterman would be retiring after over 30 years of being on television. But did you know that the real reason was just so he could remodel his kitchen? Think about it. At the very least, we know Letterman has always had an interest in food, mostly by dropping it off tall buildings and seeing what happened.
But think about what's happened to kitchens and how much they have changed in 30 years? Crazy colored appliances have been replaced by much more attractive looking and smarter options. Ovens that can take over the cooking process, dishwashers that can sense debris level and adjust accordingly in cycle, refrigerators that can scan products. Cabinets are more than just white or dark oak, with countless shades, glazes and colors in between. And countertops come in more shapes, sizes, colors and materials than ever before. Bye bye laminate.
I won't even mention smart design and staying-in-place. In the '80's, smart design was including a small kitchen island for a new work and prep space. Today we can do so much more with a kitchen – from adding roll out trays and appliance drawers to changing countertop heights, adding light, opening up walkways and so much more. When you think about it, it's hard to believe that Letterman waited so long.
So we congratulate Mr. Letterman on the closing of this chapter in his brilliant career and will just wait for the call to come up and help him remodel his kitchen. It's a little north of us but we are ready.
Of course a bigger question looms with the announcement that Stephen Colbert will take over for Letterman. Assuming he has a similar run of 30+ years, will we be talking about a Jetsons kitchen for him? We will be close to 2062...
By Jim Grace