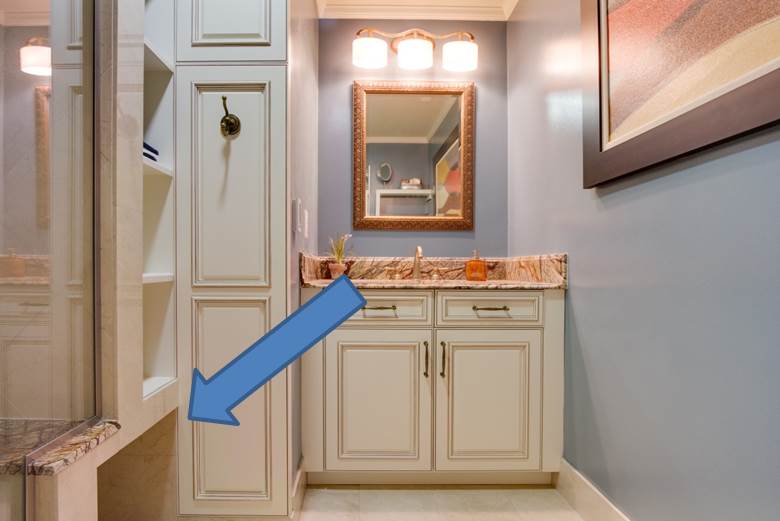 We are all so used to filling up every possible space with cabinets. What about those times where there is a unique space or client need that requires more creative bathroom design ideas? An unexpected opening may be a great surprise and great convenience to a client.
Whether for storage or a more popular nook for pets, opening up the space not only creates convenience, it can also make any space feel bigger than it is. In this bathroom, the client was looking for storage as well as a finished space that would give his pet some room in the bathroom. Both were important to them! Storage was incorporated above and a small nook was left below for the family pet to easily and comfortably access.
In bathroom design or any design, you are often times only limited by the questions you don't ask. Put your requests out there. We hear a lot of requests and usually when we put our ideas together with the clients, great results are achieved.
By Jim Grace