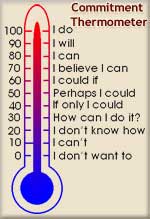 Who can question the great Winston Churchil when it comes to kitchen remodeling advice? We've taken 5 motivational quotes and "translated" them to help inspire your new kitchen remodeling or bathroom remodeling project in 2014. What is your motivation?
1) Good things come to people who wait, but better things come to those who go out and get them. – Anonymous
Translation: Most of us dream about a new gourmet kitchen or spa-inspired bathroom. Go for it!
2) No masterpiece was ever created by a lazy artist. – Anonymous
Translation: Do your research and homework. Pay attention to the details. Check out website such as Houzz and Pinterest (and reico.com of course) for the right inspiration to your very own masterpiece.
3) To live a creative life, we must lose our fear of being wrong. – Anonymous
Translation: Design your new kitchen or bathroom for how you will use it and not how others expect you to use it
4) People rarely succeed unless they have fun in what they are doing. - Dale Carnegie
Translation: Once you commit to a bathroom or kitchen remodeling project, have fun with it. It makes it all feel so much better.
5) If you're going through hell, keep going. – Winston Churchill
Translation: The kitchen remodeling process can be difficult and challenging at times. Expect it, and….keep going!
The inspiration to remodel is everywhere! Where will you find your motivation to get started? As Michael John Bobak once said, "All progress takes place outside the comfort zone." What progress will you make outside of yours?
By Jim Grace