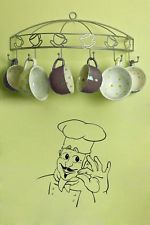 Your kitchen looks-a bee-yoo-ti-ful!
They would say…
• Why did you let the kids use the cabinet drawers as step stools?
• Why did you put those scorch marks in the countertop?
• What were you thinking when you painted the cabinets white…then black…then white again?
• If I had a dollar for every time that kitchen faucet dripped…
• How many times are you going to replace that cabinet door?
• A sharpie does not count as cabinet glazing when you line the edges of the cabinet door center panel...
• Why did it always take so long just to boil a pot of water?
• Did you ever notice you can't fit some of your pots and pans in that double bowl sink?
• How many things have you lost in that blind corner cabinet? And does the flashlight work?
But what we want it to say most of all is…
• I wouldn't trade in any of my memories over the years but…thank you for deciding to complete your dream kitchen remodel. I've never seen this space looking better! The cabinets, countertops and appliances all look beautiful and tie in perfectly with the flooring and backsplash to complete the look. Well done. Now, about that wallpaper in the bathroom…
Looks at your walls and listen to what they're saying. It's time. You can bring your dream of a new kitchen to life.
By Jim Grace