Our homes are a source of great comfort to us and with the exception of a good night's sleep, nowhere is that comfort needed more than in the kitchen and bathroom. The kitchen is our main go to place in the home, where everyone gathers throughout the day. Conversely, the bathroom is often times our getaway place, where we can escape briefly from the madness of the day-to-day (or just our family sometimes, right?). And with the idea of staying-in-place more and more becoming the new norm, consumers are expecting products that will last and be near maintenance free. What do these "comfort" products look like as it relates to your kitchen and your bathroom? Here are some examples of each: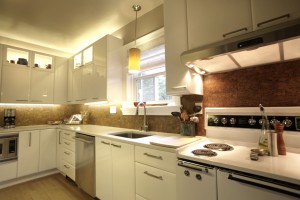 What you want to find in the "Comfort" Kitchen:
• Pull out shelves and roll out trays
• Cabinet drawers
• Soft close doors and drawers
• Touch sensitive faucets
• Ample storage accessible at comfortable height
• Wider walkways
• Better lighting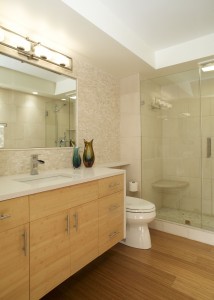 What you want to find in the "Comfort" Bathroom:
• Comfort height toilets
• Grab bars
• Curbless Showers
• Shower Seats
• Easy access tubs
• Touch sensitive faucets
• Full Height vanities with sinks at height the client wants
And of course, both rooms should be bright and full of light. The "Comfort" Kitchen and "Comfort" Bathroom is all about function and ease of use. The more comfortable, pleasant and functional you can make living in and using each space, the more it will be enjoyed. In addition to gathering ideas, it is important to talk to friends and family and find out what brings them "comfort" in their own kitchens and bathrooms. Establishing that vision and communicating it with your designer will help you bring your own comfort kitchen or bathroom to life exactly the way you imagined it and provide you the opportunity to stay in place in your home for as long as possible.
By Jim Grace