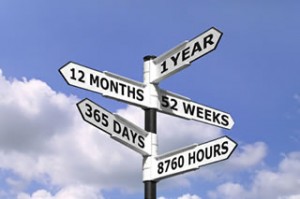 Normally we would all quick to be answer with an emphatic "NO!" But that's not the case when you are talking about just checking in to see how everything is going. Most would be afraid to call, thinking they would only "rock the boat" or "stir up something".
But great customer service means taking the chance to know how things are going, and in the process creating the chance to take care of something old…or take on something new. Even both sometimes!
Hi there,

It's been over a year since we helped with your kitchen project. I hope all is going well. Please let me know if there is anything I can help with. We do appreciate your business.

Thank you.

LindaRose

Hi Linda Rose!

So nice of you to check in. We continue to love our kitchen on a daily basis.

Funny you should contact us. Our spring project is going to be to re-do the bathroom so we'll contact you as soon as the threat of snow goes away! Take care.

Pete
When your goal is to have every customer recommend you, there is always work to do to provide great customer service. So don't be surprised to hear from us, even if it is a year later.
By Jim Grace