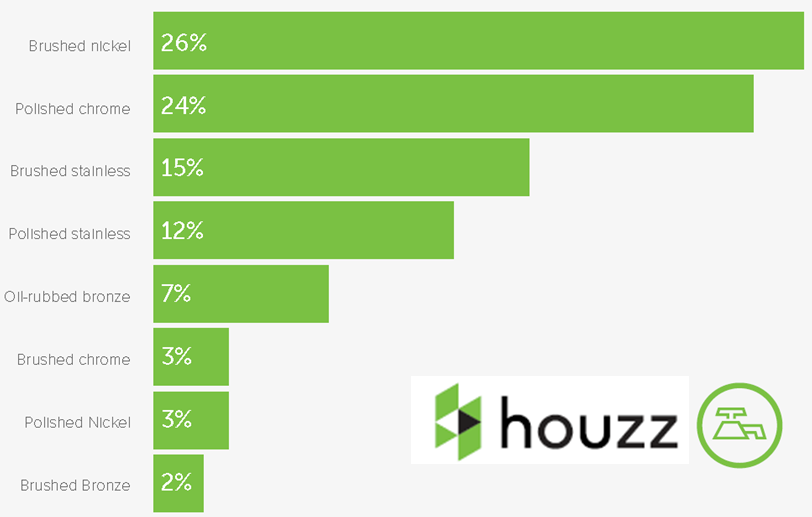 Silver toned bathroom fixtures and faucets are the clear Olympic gold medal winner when it comes to choosing fixtures for a bathroom remodel. According to recent study by Houzz on winter bathroom trends, silver based finishes assumed an overwhelming 6 of the top 8 bathroom fixture finishes. The silver medalist – bronze, adding further "Olympic-esque" confusion to this category.
The secret to silver's success? Versatility! The tone of silver varies as you choose between stainless, chrome and nickel. Add the choice of a brushed or polished finish and the number of look options you have in the tone of silver gives you plenty of options to find the look you want in your bathroom, from the crisp, traditional form of polished to the softer edges of brushed.
In the end it is up to you find the "metal" winning choice for your bathroom fixtures. Loving it is what matters the most to the person who will be using it every day!
By Jim Grace