The iconic sports figure and legend Derek Jeter is coming to the close of his illustrious career with the New York Yankees this weekend, one in which he won 5 World Series Championships and multiple playing awards over the span of a 20 year career. And for many of us this fall, another icon is coming to the close of its' own illustrious career…your kitchen.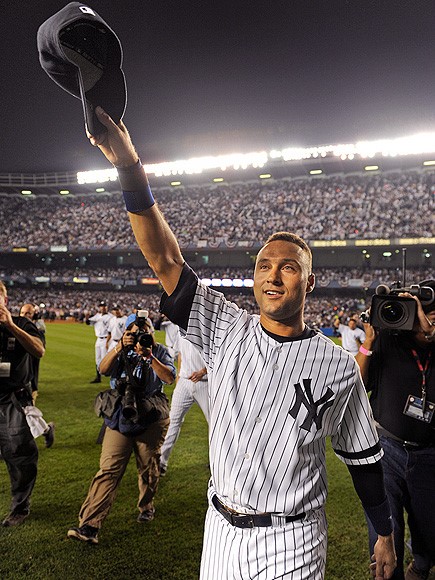 Fall is that time of year that remodeling kicks into full swing. We imagine that new kitchen, bathroom or other project completed and done. Maybe we've been kicking around the idea for a while. Maybe we have known it is time but just did not want to admit it. We look at the kitchen and realize the game has passed us by. Laminate tops aren't coming back. Colored appliances may come back, but not in my kitchen. You can only order so many replacement hinges, putting a band aid on something that really needs surgery. Just like Derek Jeter and his own career, you haven't wanted to admit it but it is finally time for your kitchen to "retire".
That's a hard decision. To the home, the kitchen is the heart of the "team", your World Series champion, 14-time all-star, Silver Slugger, Player of the year or whatever Jeter-ian reference you want to call it. The kitchen was many times our own Captain Clutch, saving meals and bringing smiles when things looked their darkest (what was that overcooked stuff? Some kind of meat?) and snatching victory from the jaws of defeat. Yes some years were better than others. And not unlike our favorite memories of Derek Jeter, all those "remember that time" moments that bring laughter and smiles, tears and sobs, chuckles and snorts. From the crack of the bat to the snap of a dish towel, the memories just keep coming.
So as your kitchen's career comes to an end, celebrate it for all it has done and meant to you and your family. It does not have to be forgotten! In many cases, there will be that special piece of memorabilia that will become a part of your next kitchen, allowing you to forever celebrate your retired veteran kitchen and let you get down to business with your new rookie kitchen.
By Jim Grace