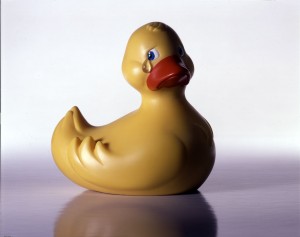 It's not looking good for the rubber duckies. According to a recent Houzz study on bathroom remodeling trends, more and more consumers are forgoing the master bathroom tub. More than 4 in 10 surveyed homeowners are ditching the bathroom tub with glass and curbless zero threshold shower enclosures leading the way in bathroom trends. A whopping 79% of those polled are choosing glass for their master bath shower enclosure, with more than half of that group (54%) selecting frameless glass over any other type. Glass block, once a very popular design choice, appears to be dropping out of style and subsequent consumers choice process.
While the bathroom tub has long been considered part of a more "traditional" bathroom and therefore more associated with an older, more mature audience, it is that very demographic that is most ready to give up their bathroom tub. 59% of consumers aged 65 & up were looking to "sink" the bathroom tub in favor of a shower enclosure, compared to only 36% of survey respondents in the 25-34 age group. And in situations where a bathroom tub was specified and included in the bathroom remodel, more consumers were in favor of a free-standing bathroom tub than a more traditional built-in one.
All this leads to really thinking about how a master bathroom or any bathroom in the house will be used today and in the future as we age in place and our families extend to include parents, college graduates living at home and more. And with no tub, if the rubber ducky is not "the one", who will make bath time lots of fun...have you seen those rainfall shower heads and body spray systems? Those look fun(sorry rubber duckies!).
By Jim Grace