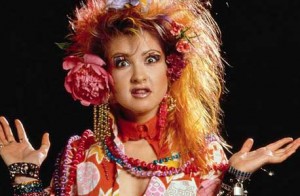 What true colors will shine in your next kitchen design?
More than ever, homeowners are open to experimenting with colors.
With shades of gray or off-white dominating cabinet finishes (studies show that nearly 30% of all kitchens and bathrooms currently being done involve a shade of gray), the chance to add some color can come from a variety of sources. As a focal point, contrast or both, a splash of color can enhance the look of a kitchen (think girls...and boys...just want to have fun!).
Where can you add color? So many places...
• Glass cabinet door – Tinted or stained on different types of glass creates isolated focal point. Lighting the cabinet can add even more pop!
• Cabinet interiors – Take any standard glass door cabinet it and punch it up with some color behind it!
• Backsplashes – Countless color and material options can bring your backsplashes alive.
• Countertops - Can be a real kitchen focal point, so many colors and materials to choose from.
• Appliance finishes – Go beyond black and stainless. Specialty finishes today make appliances shine!
• Countertop appliances – go bold with stand mixers, coffee makers, even juicers! Leave them out for a coordinated look or take them out when you want one piece to really pop!
So where do you see color in your kitchen? As Cyndi Lauper once sang "…and don't be afraid to let them show. Your true colors, true colors coming shining through."
By Jim Grace