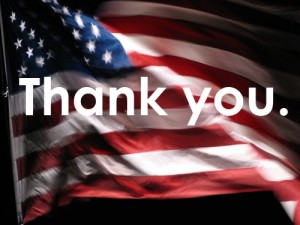 It's always great to read a local story about people who have served our country and the paths that led them to where they are today. These Army lifers have spent their lives all over the world on our behalf before deciding it was time to settle down. You can learn more about their journey by reading this article. A great story for all of us.
Even better is knowing that we played a small role in helping them get even more settled into their home, especially as one heads out again for another active tour.
Good morning!

I just want to close the loop with you on the great work Greg from GAP did in our house on Amelia Square. And to thank you for setting up this appointment for me. Especially you Lynn as you tracked Greg and his truck all over the area (smile!).

The wood strip above the mirror in our guest room looks wonderful and the holes cut in the closet will allow my suits to hang properly without wrinkling. Small things really but they make a world of difference to me. I am so grateful.

And for all the time and effort that Greg and his assistant Jeremy spent in our house, he would not allow me to give him any payment - not even a few dollars to cover the cost of a lunch for them (which I am sure they never get to eat because they are so busy!). I was truly touched and the work was of the finest quality.

Again, thank you for the appointment, the great contact and if you can forward to Greg my sincere thanks.

A company is known by the people they hire and the quality service those good people extend to their customers. This is why we recommend Reico and the people you hire to everyone we know.
Big or small, every project and how you handle it is an opportunity to leave an impression, from the bits of service and communication along the way to make sure everything goes the way it should to the end result that homeowners will enjoy every day long after the project has been completed. It may not always be perfect, but teamwork and strong partnerships can handle anything.
While our best attempts to provide good service can never compare to the service of our military personnel, it does not mean we will try any less to do the right thing and follow the example our service men and women continue to set day in and day out. Thank you.
By Jim Grace