Storage. Organization. There is not much more we value or crave in the kitchen. And it is this "craving" that speaks to the growing trend of base cabinet storage in kitchen design. Some will say it's never gone away, but with more base drawer storage options than ever its popularity has never been greater. We asked nationally recognized kitchen and bath industry expert Sarah Reep ASID, IIDA, CMKBD, CMG, CAPS and Director of Designer Relations & Education for Merillat Cabinetry about this.
According to Sarah, trends in design indicate that base cabinet storage in the kitchen is more important than wall cabinetry right now. To that end, she offers insight on 5 reasons why we are seeing this surge in drawer design:
Open floor plans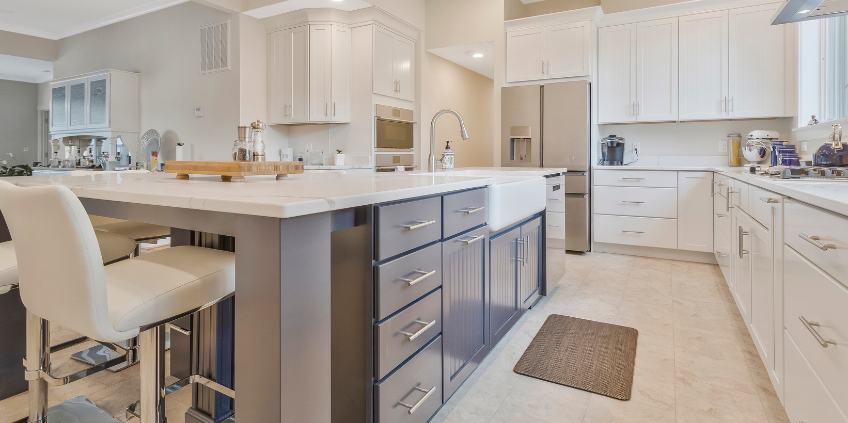 Kitchen design today means more windows and fewer walls. Customers want more light brought into the home and a bigger open space to gather.
This evolution in design, while profoundly charming, demands a substantial increase in base cabinet storage solutions because it reduces space for wall cabinetry. In this era of window-dominant kitchens, the base cabinets reign supreme.
Easy access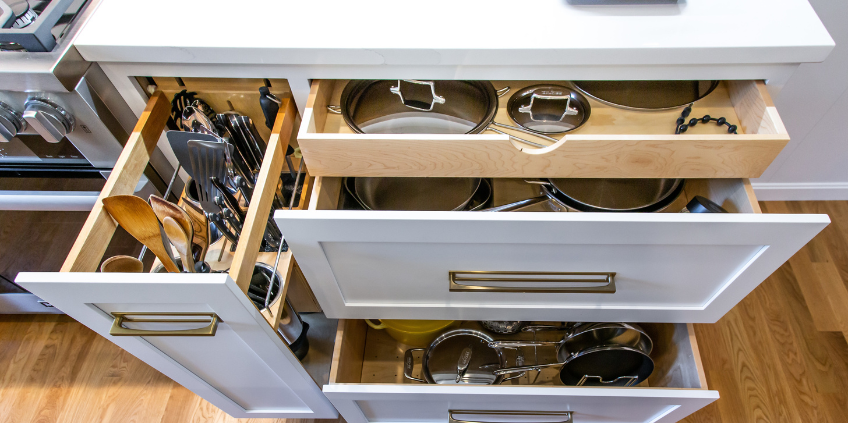 Who wants to get down toward the ground to access a storage area? Customers prefer more drawers when they understand the value of this functionality. Gone are the days of rummaging through towering overhead cabinets, juggling pots and pans on your tiptoes. Today's homeowners crave immediacy and unburdened access to their culinary arsenal.
By placing the cooking implements within a whisk's length, base cabinets give you a seamless transition from thought to action, from recipe to reality.
Adaptability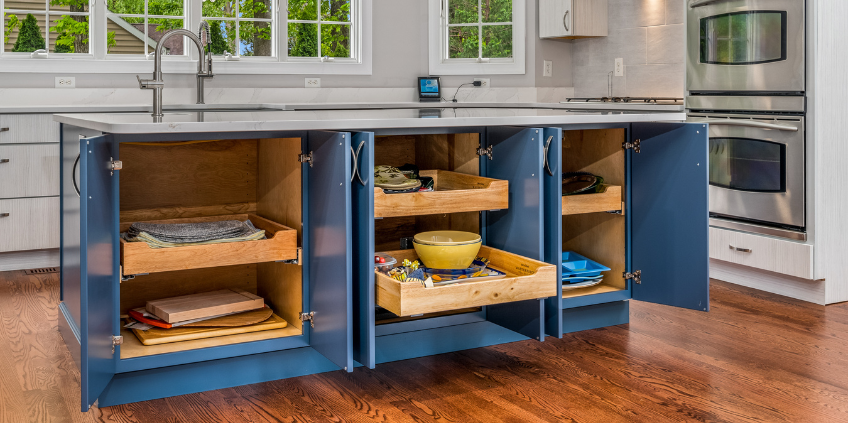 The magic of base drawers lies in their adaptability. You can customize based on depth, grouping items with similar dimensions and providing the ideal conditions to store everything without awkwardness. Do you have a collection of flat baking sheets or tall mixing bowls? There's a base cabinet drawer designed to accommodate them perfectly.
You can also compartmentalize much more easily. No longer do your spatulas need to jostle for space with your whisks. Each utensil can now claim its designated corner, free from the clutter of its neighbors.
Perfectly Sized Pullouts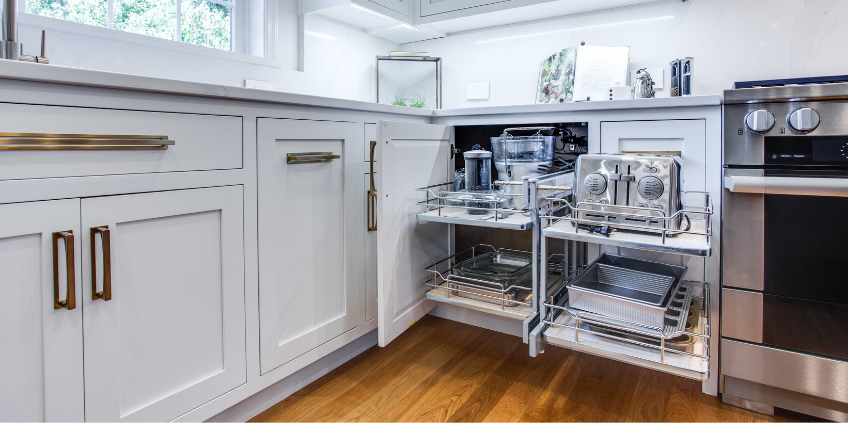 Base cabinet pullout drawers aren't your ordinary storage spaces, these are designed meticulously to accommodate even the most unwieldy of your kitchen essentials. Your colossal slow cooker or a hefty cast iron skillet can be effortlessly accessible, sliding out smoothly at a moment's notice.
Pullout drawers in base cabinets have redefined the game for large items, paving the way for a kitchen experience that's much more convenient.
Combination Base Cabinets
A Combination Two-Deep Drawer Cabinets with Built-in Roll Out Trays is the best of both worlds of pullouts and deep base cabinets. Each deep drawer hosts a nimble roll-out tray that makes smaller utensils accessible on top but gives you space for your larger, less-frequently-used tools underneath.
Reep adds that it is also important to note that drawer front styles and the sizes of drawers greatly influences the overall appearance of the kitchen design. A flat slab drawer may give a bit of a price break to the overall kitchen cost, but may sacrifice the design's beauty whereas a five piece drawer offers a more unique or special finish treatment, in addition to design continuity.
Consider these insights on base cabinet storage as you consider your own kitchen remodel. Beyond being "trendy", adding drawers can be a productive way to create more functionality and better use space in the kitchen.