When most people talk to us about their current kitchens, the descriptions leave little to the imagination…and even less to desire (though rarely is it ever as bad as they describe when we go out to see it for ourselves). From storage to functionality, cabinet finishes to cranky appliances, the list goes on and on. Thanks to the Research Institute for Cooking and Kitchen Intelligence (RICKI), a recent survey identified some of the most common things that bother clients about their current kitchens. If you match most or all of these, it may just be time to think about remodeling your kitchen.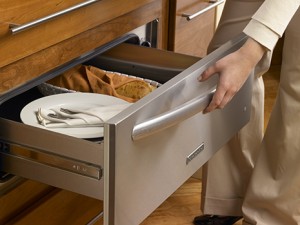 •Space/Storage – chief among complaints about current kitchens, space or storage is always at a premium in most every kitchen. Sometimes the solutions are as simple as increasing the heights of your wall cabinets from 30" to 42" to gain extra storage in every cabinet. Others though may require some movement of walls and more.
•Countertop – laminate is often the culprit here, even though today's laminates offer surprisingly realistic replications of their stone counterparts. Most are lured today to the look of granite and engineered stone or quartz.
•Layout/Functionality/Not Efficient – as we grow older or our home and family dynamic changes, a kitchen layout that was once practical no longer becomes efficient. Many times the changes are significant (think removing a wall), but in some cases some creative design can improve the functionality of the space. Many of tenets of universal design work well in any kitchen regardless of age and should be given serious consideration when redesigning the kitchen.
•Dated cabinets – working with a dark oak or pickled finish? Or can't stand the kitchen doors with the hardware mounted right at the center of the door? We feel your pain. As the largest focal point of the kitchen, cabinets impact the look of the entire space and their impact can't be understated. Plus, you can only paint over them so many times…
•Appliances – some of those old finishes are coming back into style, but today most complaints around appliances deal more with functionality and less with form (though avocado green is still not everyone's choice). With the versatility and increased performance of today's appliances it becomes one of the first if not the first thing chosen when designing a new kitchen.
So while we may choose NOT to whisper in your ear, we can still channel our inner Ramones (or 5 Seconds of Summer depending on your demographic) and try to "tell you all the things that you wanna hear" to get rid of what you don't like and help you design the kitchen of your dreams.