One of the biggest decisions to be made in the kitchen remodeling process is finding the right kitchen cabinets for your new kitchen. Kitchen cabinets often dominate the look and feel of your kitchen, as countertops, appliances, tile backsplashes, hardware seek to complement or gently contrast your kitchen cabinets.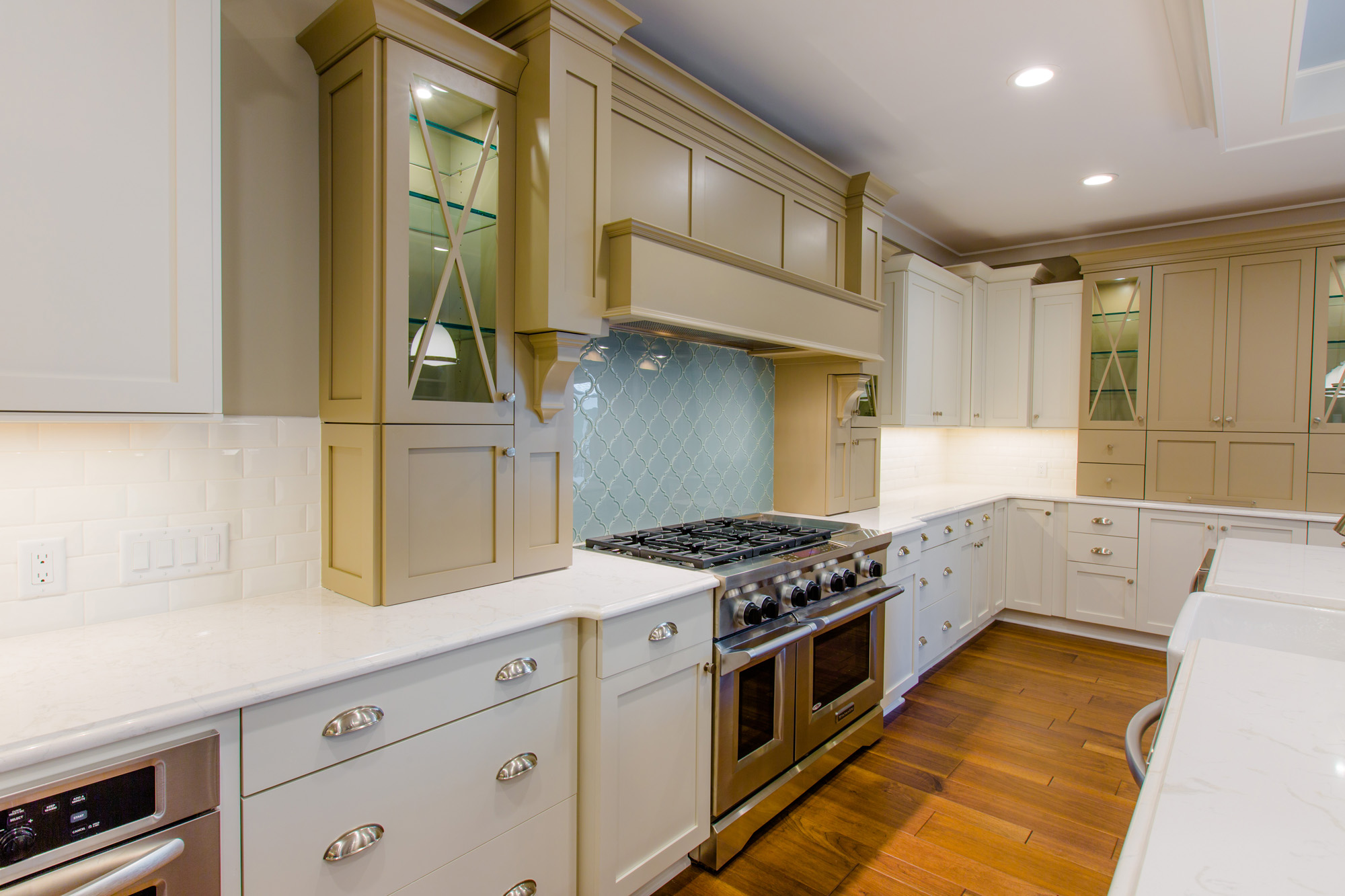 But kitchen cabinets offer more than just a look you are going for. According to Deb Tomlin, Manager of Reico Kitchen & Bath in Richmond, VA, selecting kitchen cabinets involves a number of considerations, "Most clients get so caught up in the look of the door that they don't take into account the other costs of kitchen cabinets. It is important to educate them on all the elements of kitchen cabinets so that they can make the best, most informed decision possible." From door styles to finishes and construction, selecting the right kitchen cabinets involves considering all these factors in order to make the right choice for your kitchen. Here are 4 things you need to know when selecting kitchen cabinets:
1. Construction - From all wood construction kitchen cabinets to options for solid wood doors, wood veneers doors and solid wood drawers, your decisions on what you value most in the construction of your kitchen cabinets will have a great impact on the cost. You can save a little by considering all wood construction kitchen cabinets strictly for the cabinet sides that are exposed in your kitchen layout and standard construction for areas where both sides are concealed.

2. Door Style - There are more door style choices than ever in kitchen cabinets. From traditional overlay doors (a little less $) to full overlay doors (a little more $), recessed panel doors (a little less $) to raised panel doors (a little more $) or frameless door styles to inset door styles, your kitchen cabinets are often most definable by the look and finish of the door. Another way to save on kitchen cabinets is to look at the growing number of options of recessed panel doors, many of which offer a transitional styling that works in most any kitchen. Now, speaking of finish…

3. Finish - How many finish options are there for kitchen cabinets? Let us count the ways…stained, painted, glazed, accented, distressed, burnished, patina, vintage, even laminated and the list goes on. In some cases you can combine options for your kitchen cabinets to create a truly unique look, or consider multiple kitchen cabinet finishes to accent a kitchen island or create a kitchen focal point.

4. Wood - while most all wood construction kitchen cabinets are made from furniture grade plywood, it is always smart to ask the question. Add to that the wood you choose for the door of your kitchen cabinets, be it maple, cherry, birch, oak or something more exotic like alder or bamboo and the price of your kitchen cabinets can increase dramatically. Ask that question again about mixing cabinets and or finishes if budgeting starts to get tight.
Kitchen cabinets cover a majority of the surface area you see in the kitchen, so finding a door style and cabinet you can enjoy looking at and are comfortable with is essential to a successful kitchen remodeling project. Ask questions and take your time making your choices when selecting kitchen cabinets and everything else in your kitchen to bring your new kitchen dream to life.