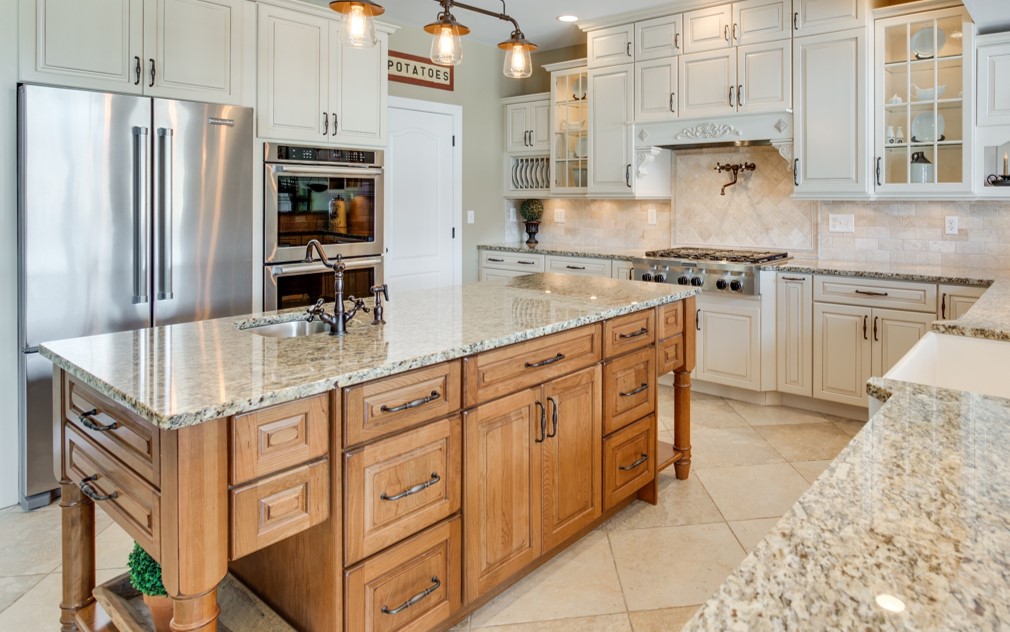 St. Patrick's Day is just about here. And while we welcome the green of spring slowing seeping into March in advance of this Irish celebration, what we don't want to see is the green of envy in our clients eyes wishing they had known more about what popular in kitchen trends as they prepare for a kitchen remodeling project. So before anyone taps out in disappointment, much like Connor MacGregor in last week's UFC title fight, here are some top kitchen trends to consider to help you punch up your new kitchen design:
Go light…and dark – No one can deny the timeless popularity of white and its more modern contemporaries in off white and grey. But consider a second, darker color to give your kitchen that special look and feel.
Accessorize – Like any great outfit, accessories will make it…or break it. There are more options than ever today for cabinet accessories. Add pull outs, roll outs, tilt outs, organizers and more to create an efficient kitchen design and way to use your space.
A station you'll love a latte – Beverage stations are being incorporated into more and more kitchens, from small kitchen designs to large custom kitchens. From wet bars to coffee bars, more and more people want a dedicated space for their favorite beverages.
Countertops that rock – Quartz and granite are far and away the top choice for kitchen countertops but don't forget that kitchen island and a chance to add a different look or material to the kitchen. "Wood" you do it?
Charged up – More clients want an area for charging devices, and in some case docking stations. From hybrid wall outlets to countertops that can charge devices, planning space for this keeps a kitchen organized and highly functional.
Think Transitional – Combining design styles creates a kitchen with clean lines and a classic but slightly less traditional feel. By mixing past and present styles you can find your own defining style in between.
So why chase after the pot of gold when we've given you some real golden nuggets of kitchen trends? Even a leprechaun recognizes gold when he sees it! Take these kitchen trends into consideration as you prepare for your own kitchen remodeling project and enjoy the riches of well-designed kitchen for years and years to come.