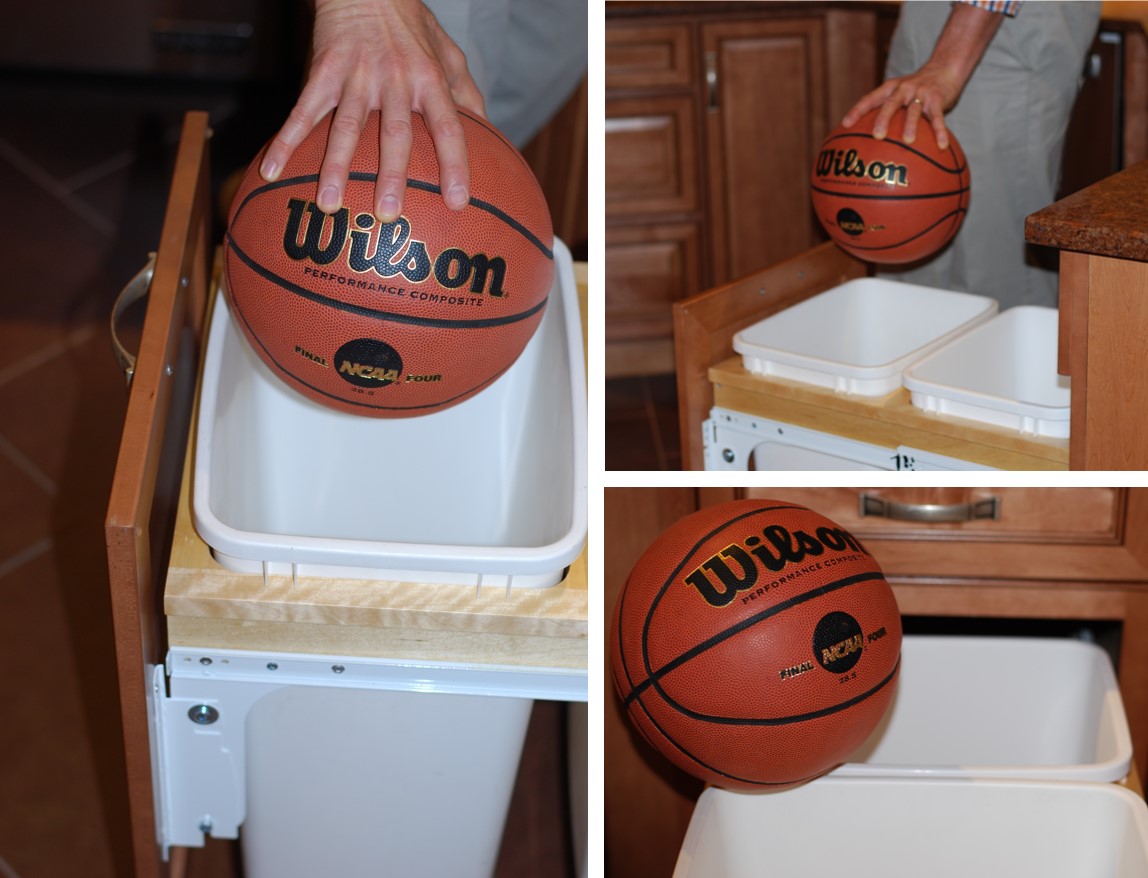 March Madness. For basketball fans, it can be a source of some March gladness. But more often, March Madness creates more March sadness. Just ask anyone who had Michigan State winning it all. Or had Xavier, Kentucky or West Virginia going further than they did. And they call it the "Sweet" 16? The pain…is….real.
So your bracket is busted. The hardest part is admitting it. But rest assured, a better sweet 16 is out there. And it is almost a guarantee not to disappoint. Because when it comes to kitchen cabinet accessories, this sweet 16 is just the tip of the iceberg when it comes to designing and organizing your kitchen. There is an assortment of cabinet accessories that feel like slam dunks, no look passes and half court buzzer beaters to bring anyone to their feet cheering for more!
Ready for your sweet 16 of kitchen cabinet accessories? Let's go…
Glass Doors & Vertical Doors
Roll Out Trays
Cookie Sheets & Baking Pan Storage
Base Corner Swing out Shelves
Decorative Project Boxes
Base Microwave Cabinet with Opening
Pull Out Pantry Storage
Pull Out Storage Cabinets
Storing Pots and Pans
Open Storage Shelf Cabinets
Tilt Out Sink Trays and Door Caddies
Flat Storage Roll Out Tray Cabinets
Wall Depth Base Cabinets & Bottom Drawer Sink Bases
Deep Drawer Cabinets
Pull Out Trash Storage Cabinets
Two Deep Drawer Cabinet with Built-in Roll Out Trays
Need to see these cabinet accessories in action? Check out our kitchen cabinet accessories ideas page for pictures, descriptions and even some demonstration videos.
The bottom line? Don't just settle for a kitchen design that focuses on improving the look and feel of the space. Just like a basketball team uses different plays to run its' offense, thinking about how you "run" your kitchen will help you find the right cabinet accessories to put into play and score big points in the organization and ease of use of your kitchen. The playbook is in your hands…