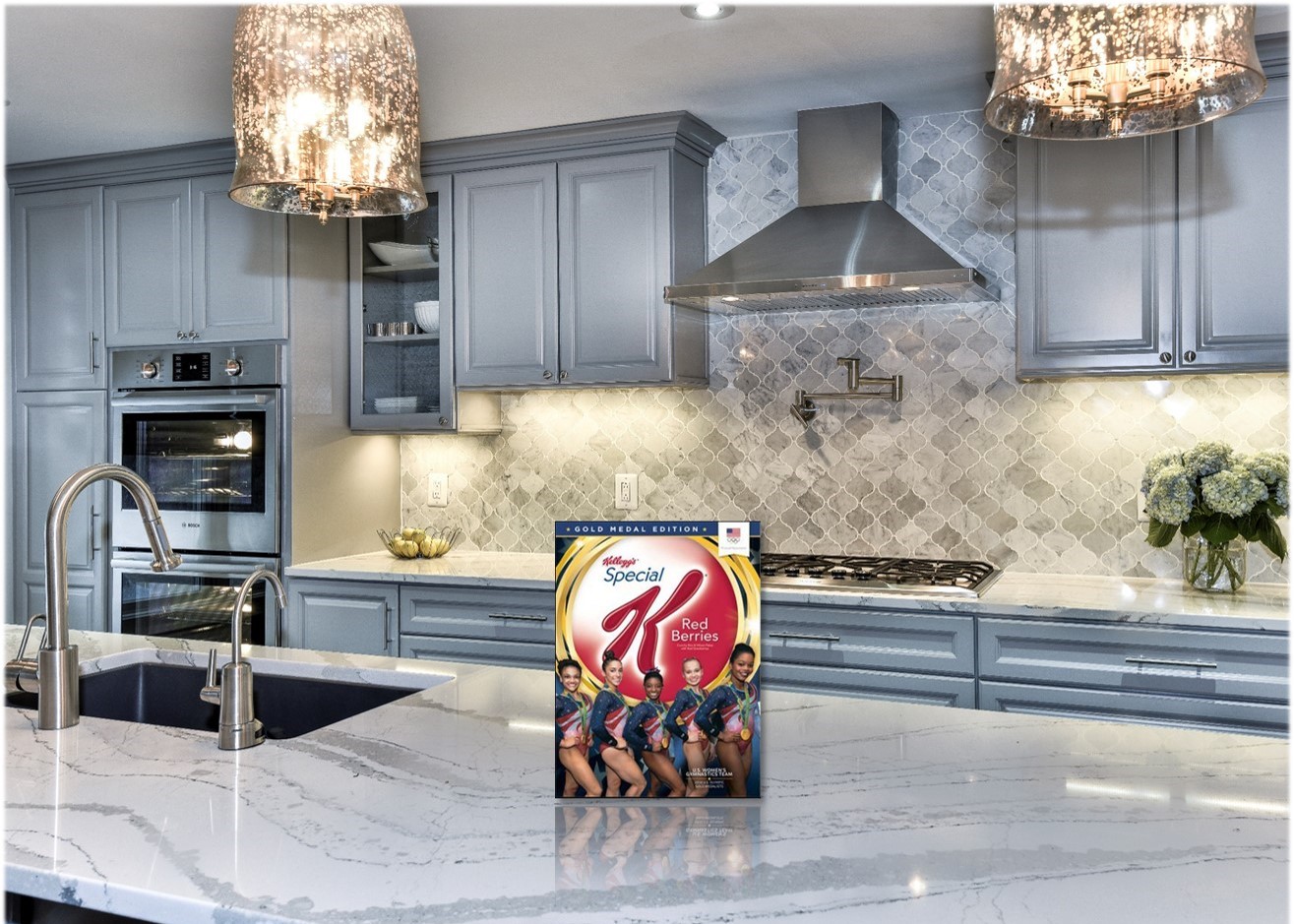 If there was ever any question who has the best women's gymnastics team in the world, it was answered with a resounding exclamation point at the Rio Olympics this week. That makes 2 consecutive Olympic gold medals (and let's not forget 2011, 2014 & 2015 world championships) and a total of 5 all time Olympic golds.
While not quite on the same level of "success", there is no doubt that the kitchen island is also a top performer, performing day in and day out. While the kitchen island has no gold medals to show for all its' hard work, much like its Olympic counterpart it meets every expectation set for it.
So what are the "final five" top kitchen island activities? Here they are, courtesy of findings from the Research Institute of Cooking and Kitchen Intelligence, in true Olympic style:
1. Cutting up food aka "The Simone Biles" - The comparisons here are obvious. Much like Simone did to her competition, the kitchen island is the go to place to cut things up as part of the food prep process.

2. Mixing ingredients aka "The Aly Raisman" – Aly mixes many skills to allow her talents to shine. In a similar way the kitchen island allows our culinary talents to shine, as a place for mixing ingredients to create medal-winning meals!

3. Conversation with family and friends aka "The Gabby Douglas" - Ummm, Gabby??? Conversation with family and friends??? Nothing more to say.

4. Serving food aka "The Laurie Hernandez" – When it comes to serving food, it's all about the presentation. And nobody brought more style this week then Laurie Hernandez. Serving food let's your kitchen island do a little more, and gives you the chance to do it in style (wink, wink).

5. Eating aka "The Madison Kocian" – With her success on the uneven bars, it is easy to see that Madison Kocian eats the competition. At the kitchen island, it's no competition. We just want an easy place to eat, whether it is a meal or just a snack.
The Final Five has a gold medal and a place in U.S. gymnastics history. And to top it off, their own cereal box. The kitchen island? It has its own place in history, helping create outstanding culinary performance. And while it doesn't have its own cereal box, it sure is a good place to put one on.