Adding kitchen cabinet accessories to your kitchen design is one of the best parts of the kitchen remodeling process. The term "kitchen cabinet accessories" is one of the most popular search term on the internet and sites like Houzz. Why? Because for most of us, we are fascinated by organization, convenience, ease of use and above all, a little cleverness.
When we think of the sink base, the idea of cabinet accessories typically comes to a halt. But it doesn't need to. Here are 5 easy kitchen cabinet accessories you should be considering for your sink base:
Tilt Out Sink Tray – The quintessential kitchen cabinet accessory for sink bases! Hide your sponges and rubber gloves from sight by making use of the false drawer front on your sink base.
Sliding Towel Rack – Another great way to hide the functional items of your kitchen, this time for the wet towels you are always looking to hang (or hide) somewhere.
Door Caddies – A variety of kitchen cabinet accessories exist for the door that can accommodate anything from cutting boards to foil boxes and smaller household cleaners conveniently at the sink.
Pull Out Sink Tote – Take things one step further with a removable tote that you can use at the sink or carry around the house when needed to do your cleaning.
Plastic Bottom – Whether as an insert or part of the actual cabinet construction, protect the bottom of your sink base cabinet from unseen leaks or spills with a plastic bottom. An ounce of prevention for a pound of protection!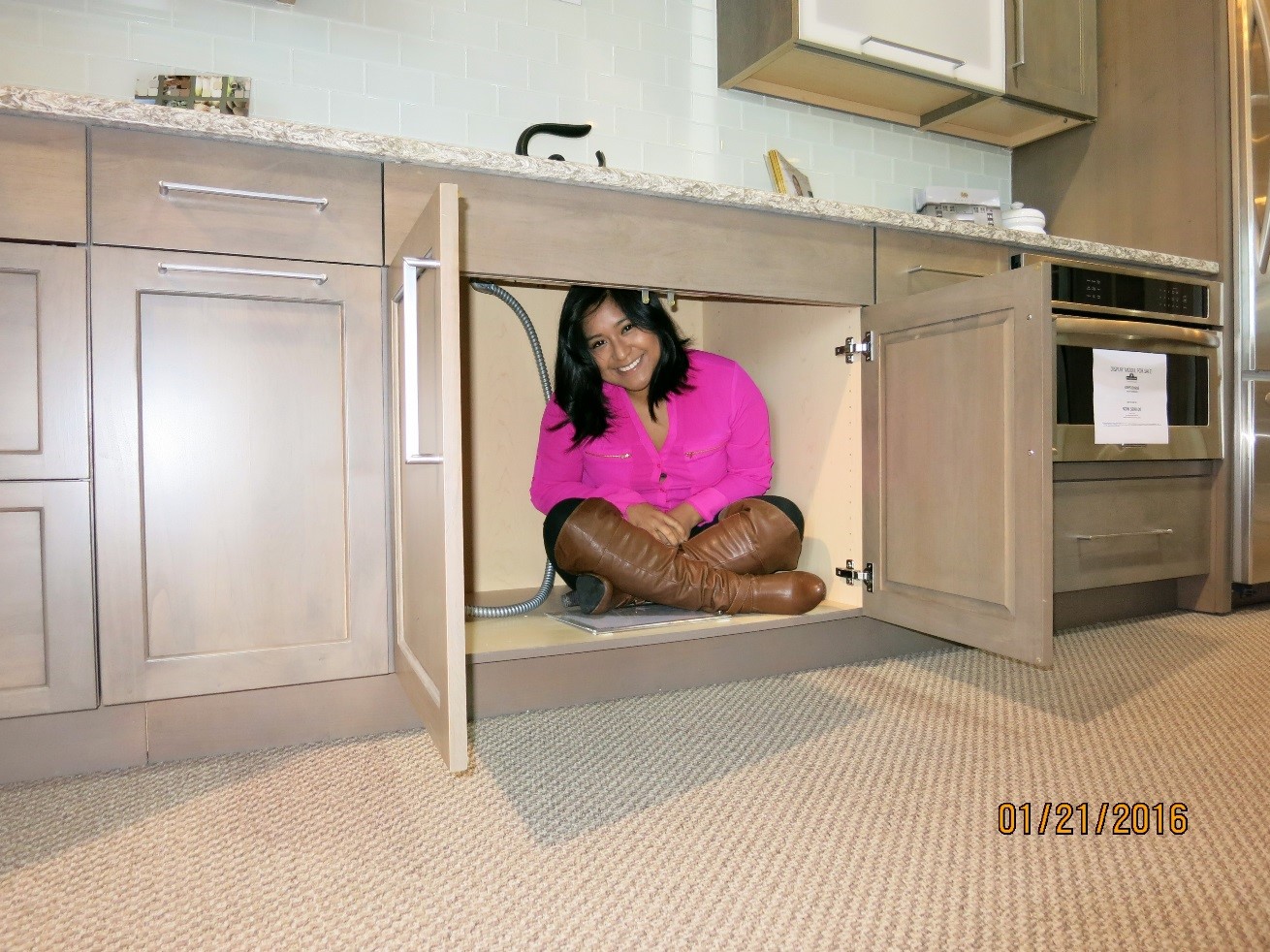 Keep in mind that the plumbing in your sink base cabinet will often times determine what you can or can't add in terms of kitchen cabinet accessories. Most every kitchen though can use the tilt out sink tray, door caddies and plastic bottom. Whether you have a huge custom kitchen or are looking for small kitchen design ideas, adding kitchen cabinet accessories to your sink base is often an untapped area that can help you maximize the organization of your new kitchen.