A kitchen remodeling or bathroom remodeling project is a team effort. Clients and designers form a team with installers and other partners to create a memorable, winning experience. The ability to come together is often the difference between success and failure.
Perhaps no one knew more about bringing teams together than University of Tennessee coaching legend Pat Summitt, who passed away this past Tuesday. The winningest coach in NCAA basketball history left a huge legacy both on and off the court. Over 38 years, Summit's teams made it to 22 Final Fours and won 8 national championships, creating a standard of excellence for other players, coaches and programs to look up to. More importantly, every player that finished her program did so with a college degree.
To help you build the right team for your own kitchen remodeling or bathroom remodeling experience, here are 5 quotes from Coach Summit to inspire and guide you through the ups (and downs):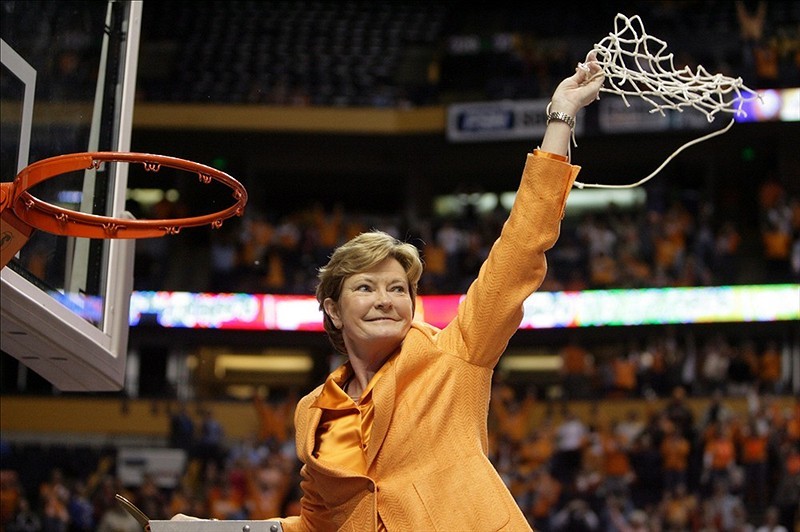 •"Individual success is a myth. No one succeeds all by herself." A successful remodeling project is a team effort. Don't be afraid to ask for help

•"Being responsible sometimes means making tough, unpopular decisions." A coach, and a professional's job is to tell you when it won't work, even when no one wants to hear it. But the best will offer an alternative or two.

•"Communication eliminates mistakes." Whether it is a game, a project or just life, successful teams constantly communicate with each other to make sure everyone is on the same page. Set communication expectations from the start.

•"Be flexible." Just like turnovers in sports, nothing goes completely as expected. Be ready to change the play (or plan) to address the unexpected.

•"Attitude is a choice. Maintain a positive outlook." Remodeling is an emotional rollercoaster that will challenge your attitude many times during the process. Staying positive will help everyone on the team stay focused on the bigger picture and not get too caught up in the moment.
Whether you are the coach or a player, everyone has a role in building a successful team and having a winning experience on a kitchen remodeling or bathroom remodeling project. But the time invested will pay off, because, as Coach Summitt once said, "Confidence is what happens when you've done the hard work that entitles you to succeed." Let us help you understand what to expect and do the hard work to build your confidence in the team and your next remodeling project! And to you Coach, we simply say...thanks.