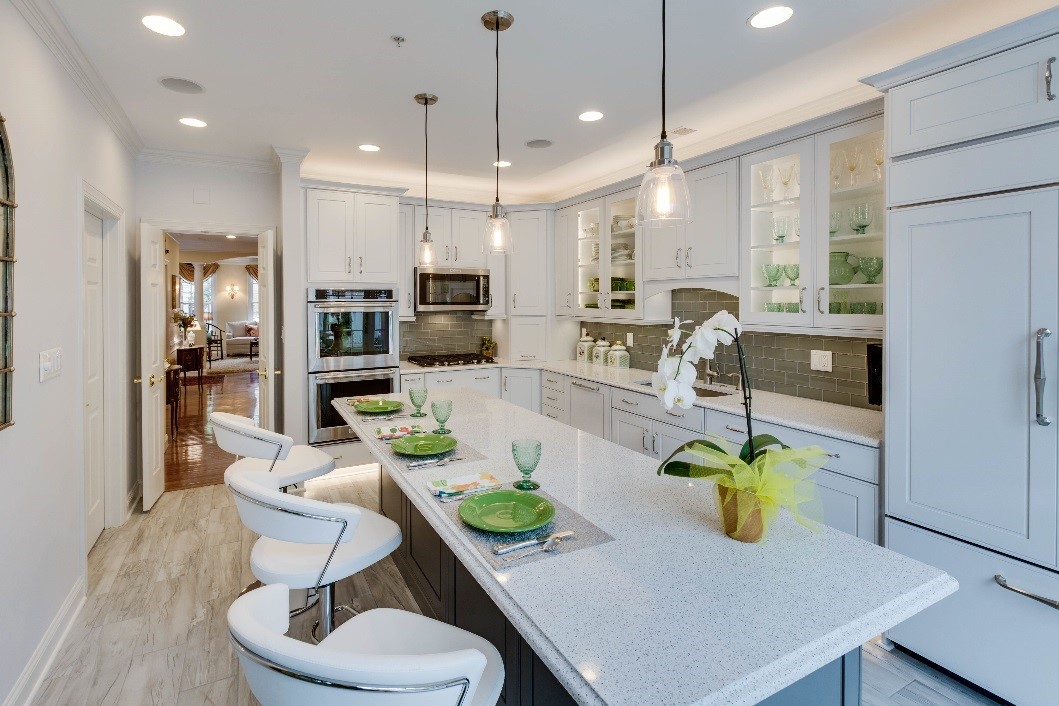 Close your eyes. Imagine the kitchen you grew up in. The table you ate it. The area your mom..or dad, or grandmother...cooked, baked and whipped up seemingly magical meals...and similarly dreaded meals (I still don't care for Salisbury steak to this day...). Focus in a little more and picture the countertop. Can you see it? What is that? Plastic? Laminate.
Laminate ruled the kitchen for decades and decades. You can still say the word Formica today and most will still associate it as laminate and not an actually brand. Fast forward though to the last 10-15 years and you can see the evolution of the kitchen countertop. Stone rocked the world of kitchens, bringing with it a wild assortment of granites and marbles, with a little soapstone and even concrete mixed in along the way. But mostly it came back to granite. Everyone had to have granite in their kitchen. There were some issues...color variations, maintenance requirements to name but a few...but regardless, everyone was buying a ticket to rock out in their own kitchen. If laminate couldn't "get you no satisfaction", granite or any of the stones would.
But then a few years ago, another new (sur)face rolled onto the scene. Engineered Quartz became the alternative to the "Stones" and the new "it" thing in kitchens. What contributed to its' meteoric rise?
-new levels of durability requiring little to no maintenance
-seemingly endless color choices
-anti-microbial properties
Today, with established brands such as Cambria, Caesarstone and Silestone along with newer entries such as Q, the opportunities to put an engineered quartz countertop in your kitchen (or bathroom for that matter) have never been greater. And why wouldn't you? A manufacturing process that mixes polymer resins with up to 95% ground natural quartz creates a rock hard countertop that is easy to maintain, difficult to damage and opens a kitchen to a broad pallete of colors and opportunities. Kristen Campbell, branch manager for Reico Kitchen & Bath's Williamsburg, VA showroom noted, "Customer love the colors, particularly the solids and lighter colors which really separate engineered quartz from granite's color palette." She added, "The marble colors are especially popular, allowing you the look of marble without the care and maintenance."
Even edge treatment options abound, and it does not stop there. Engineered quartz can perform extremely well as a backsplash, creating a uniform and highly sanitary and non-porous environment in the kitchen. How's that for getting some satisfaction?
Engineered quartz won't be for everyone, but based on all the features we've shared...for many it becomes an easy decision. Don't go all spaceballs making a decision for your kitchen countertop. May the "Quartz" be with you.